Digital transformation is a top priority of many organizations, so why do more than half of all efforts to pursue it fail?
Adapting to a digital world isn't just a matter of choosing to implement new software and systems. By its very definition, digital transformation is a collective upgrade that fundamentally changes how you operate and deliver services to the end-user. It's a shift away from the restrictions of hardware and user-owned assets in favor of cloud technology and subscription-based services.
And while the tools you use to fuel your transformation may experience notable changes, the core focus isn't about technology at all — it's about people.
Why People are the True Power of Digital Transformation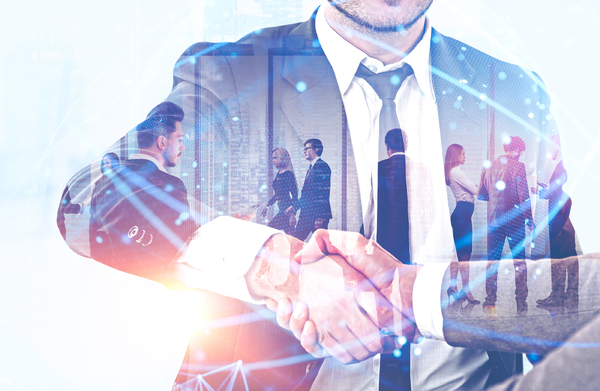 Digital transformation should be approached with the end-user in mind.
Technology has a history of replacing the way we do things. In the past, we were dependent on local stores catering to our local needs; now, we can order just about anything online and have it delivered. We used to wash clothes and dishes by hand, but machines have largely replaced both of these processes.
Because of this, it's often believed that digital transformation means adopting new tools, and technology will step into the human role and force humans to step aside. But this simply isn't the case with all technology, at least as we know it today.
Rather, the human element is still largely thriving, as technology is being designed to complement and simplify what humans are already doing. Customers and employees alike are the faces behind what makes digital technologies successful in the first place. They're the ones who must adapt to new organizational and cultural challenges that emerge from digital technologies.
And as goals like automation and AI become greater priorities for organizations pursuing digital transformation, it becomes even more evident that the human element can never fully replace the emotion, logic, and forward-thinking mindset of a human workforce.
Transforming From the Inside Out (and Outside In)
The erroneous belief that technology is a replacement for humans is often a challenge for employees. They feel threatened by digital transformation and may not be ready to adapt to new changes, which can drastically affect transformational success.
The other greatest challenge is designing digital solutions to bolster the customer experience. Ultimately, any move toward digital transformation should be done because it allows you to better serve your customers, become more profitable, and achieve core business objectives — not because "everyone else" is doing it.
Therefore, company leaders should consider approaching their transformation both from the inside out AND the outside in. Digital technologies should be chosen based on the ability to cater to your customers while considering the needs and skills of the employees who will be tasked with implementing and executing them.
Taking this two-pronged approach to digital transformation gives companies the best chance of investing in the right solutions. Companies who can balance delivering value now while considering overarching long-term goals will have the best chance of capitalizing on the scalability, business evolution, and competitive edge that digital transformation represents.