Today there is a massive amount of data traveling between business leadership, human resources, and current and future employees. This big data can help organizations improve their hiring and termination procedures and even corporate culture. These tools are assisting organizations to better identify leadership skills in potential employees while establishing other best practices for their HR teams. But with big data comes big responsibility. What are some of the pitfalls and responsibilities of corporate HR data?
Best Practices for Data Privacy
Business leadership should pay close attention this year to the issue of data privacy in all of their channels. A study released late last year showed that nearly all consumers are worried about data privacy. With data privacy rules such as Europe's GDPR (General Data Protection Regulation), and new U.S. state regulations like the California Consumer Privacy Act (CCPA) coming online this year, HR and IT teams must collaborate to ensure corporate data remains compliant with all regulations.
What about Data Security?
Within the context of an increasingly regulated space, business leadership should take the necessary steps to ensure the security of their data. Data breaches are a real and recurring problem for all businesses; the statistics show that every two seconds in the U.S., there is another victim of identity theft. Beyond the obvious ramification of the cost of a data breach, the damage to corporate reputation can break the trust of customers, employees, and anyone else the company has come in contact with. This reputational damage can extend for years, causing harm in countless ways.
HR teams must work with business leadership to properly secure candidate and employee data from a cyber breach. This is particularly true in medical facilities, where the data is 10 times more valuable to hackers than credit card data. Whether it's an external cybercriminal or an insider threat, organizations must take steps now to mitigate the risk to corporate data.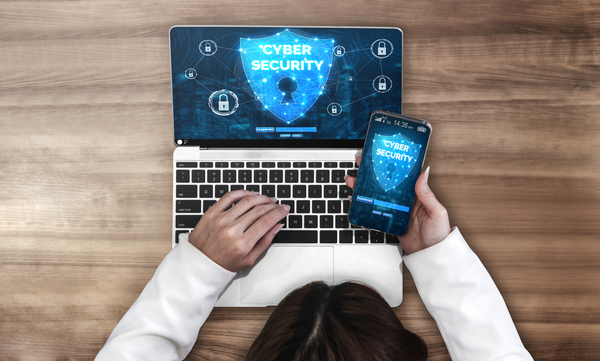 There is a new case of identity theft every two seconds in the US.
Corporate Ethics and Big Data
Facebook took a hand slap from government whistleblowers last year when they were publicly called out for sharing end-user data without consent. Beyond adhering to regulations, business leaders must also define transparency around their use of big data, from the candidate to the customer.
If organizations fail to communicate how they use HR data, the breach of trust could be just as damaging as a cyber breach. HR teams must clearly communicate how collected data is used and stored. As HR teams move toward a more data-driven environment for internal teams, they should emphasize the positive results of harnessing this information.
Organizations should create data governance policies that define who owns the data, who is responsible for the accuracy of the information, and how it is used. Implementing clear consent policies for candidates, employees, and customers is a crucial best practice for HR teams to establish and enforce.
HR teams and business leadership are the stewards of big data that touch the lives of everyone that comes in contact with their organization. As corporations lumber toward a more data-driven approach, these teams should try to avoid the pitfalls of big data and harness this information for the good of everyone involved.