As a recent Forbes article summarizing digital trends in 2018 puts it, digital transformation is not just a buzzword, it's the only way forward for companies today.
Multiple Digital Transformation Trends
Whether it's the internet of things (IoT), blockchain, cloud computing, artificial intelligence (AI), augmented reality (AR), or voice-assisted technology news, digital technology is transforming businesses. Those that aren't transformed are going to be left behind.
Some industry-wide digital transformations are fairly clear. Retail shoppers, for example, have essentially voted for the convenience of online shopping and delivery. Companies in the business of selling consumer products need to either have a digital platform themselves (Staples, Home Depot) or access to one (every vendor on Amazon). To miss out on an online platform is to miss out on multiple sales opportunities and risk declining revenue.
But for organizations in the early stages of digital transformation business strategy, or who have not yet hit upon the drivers of their digital business model, what should your digital transformation entail? Perhaps if they work in the legal sector they should work with digital professionals that specialize in developing positive digital PR. Companies like Elite Lawyer Management (www.elitelawyermanagement.com) come to mind. But different industries need to respond in different ways. Should all grocery stores, for example, go toward shopping via a platform rather than a physical store, or is there consumer value in physical shopping for groceries. How might a digital transformation of the grocery store be envisioned? YouTube channels with recipes?
These questions were recently discussed at the University of Pennsylvania's Wharton School, with the authors of a book entitled What's Your Digital Business Model? Six Questions to Help You Build the Next Generation Enterprise.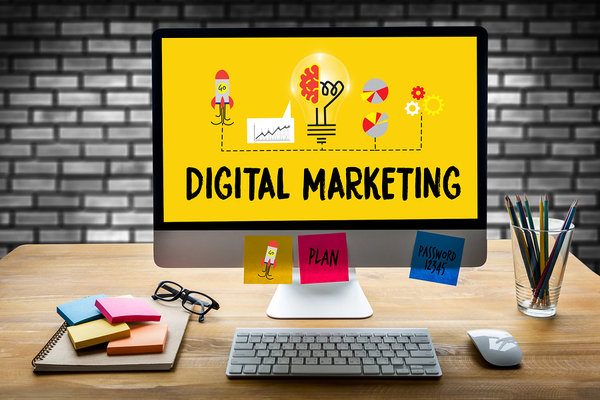 The Key Is Asking the Right Questions
The authors point out that digital transformation is not just conducting your business the same as it has always been conducted, but with more technology. It requires a re-envisioning of your organization.
They suggest 6 questions to ask. They are:
How strong is the digital threat or opportunity to your business model? For example, what percentage of your revenue could be impacted?
Which business model is best for your enterprise's future?
What's the key competitive advantage of your organization? Content, experience, or platform?
What technologies will you use? IoT? Mobile? AR?
What capabilities will you need to digitally transform?
Do you have the leadership to make the transformation occur?
The authors give several examples of the kind of thinking that will be needed. The first is in banks, most of whom are well on the way toward digital transformation. Banks have to reconceptualize their services so they are no longer just perceived as a site for transactions – mobile banking platforms and ATMs can easily be that — but as a place to get assistance with major financial life events, such as saving for and buying a home.
The others are in services where customer convenience can be integrated. One example is the United Services Automobile Association (USAA), which moved from insurance to car financing as a result of listening to customer concerns. The initial product morphed into a more full-service solution delivered online.
Digital transformation is everywhere, but for a specific business, it needs to be in the right place to be successful. The 6 questions above can help businesses chart a successful strategy.