Working Capital Review has been focusing on one of the key business through lines that runs through all sectors and regions: technology. This has included reports on:
But in addition to these, multiple recent reports have noted the ways that a comprehensive data strategy drives corporate efficiency and helps teams make market and customer-driven decisions that can generate new revenue streams.
What does a successful data strategy look like for 2020? Penn's Wharton School and Information Management outline key tactics:
Data and Business Strategy for 2020
One step for successful businesses involves applying best practices to their efforts to harness the plethora of corporate information they collect every day. This requires teams to look outside accepted data practices to develop new business strategy methodologies.
Top performers do this by creating a data strategy that is directly tied to the organization's business strategy.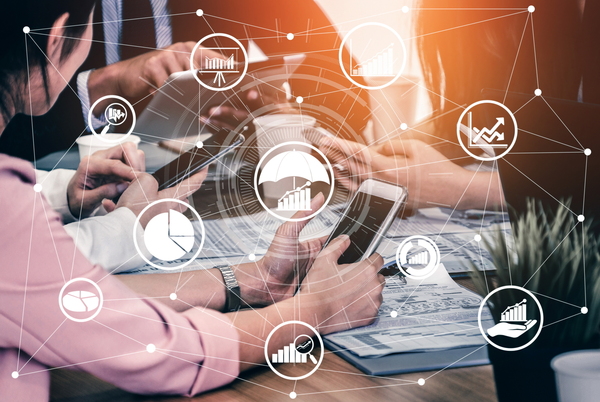 Data strategies should be iterative and designed to shift with the markets, technologies, and consumer demands.
Information Management offers key steps in the development of a data-driven business strategy:
Start with your data priorities and define how the information will be used.
Create a hypothesis for your desired business outcomes and use cases.
Define what data you need to support business planning in these areas.
Information Management reminds business leaders that developing a data strategy should be a collaborative effort between IT, the CIO, marketing, finance, HR, sales, and the supply chain. This eliminates some of the typical silos you find in most enterprise organizations today. However, these strategies should also take into account data security within a framework of democratized data usage across the enterprise. Ultimately, the goal is to monetize the data in some way, whether it is through a new direct service line or in a business decision.
Successful organizations will cull meaningful insights that drive business decisions. The obvious impacts are competitive differentiation, increased revenue streams, and increased sales and customer retention.
Common Sense Tips for Data Strategy
The Wharton School suggests these common-sense data best practices for 2020. The insights come via Neil Hoyne, global head of customer analytics at Google and a senior fellow at Wharton Customer Analytics:
Look at metrics as part of a big-picture business strategy instead of in a silo.
Determine what each metric means in relation to goals.
Pair each metric with another to address any adverse consequences found in the first measurement. For example, make sure you're not focusing solely on using coupons to close deals but also take into account profit margin metrics to ensure big-picture goals are met.
Don't focus exclusively on what is underperforming. Consider how the business can further capitalize on what it's doing well—but could still improve.
Also, account for the variances in human behavior. Humans are not machines and, as such, may not respond in the way you predict. For example, a slower purchasing cycle doesn't qualify as a "no."
Another important piece of advice from Hoyne: "Fall in love with failing."
He writes: "Here's what I see over and over in larger organizations: They'll test something, and if it fails, they'll pivot immediately to a strategy with which they can win, arguing the customers simply aren't there or that the channel doesn't work for their business."
"This is where doing the right thing poorly needs to become your new manifesto, no matter what size your organization is. There are multiple components to performance measurement, and failure is one of them."
"Give yourself and your teams the ability to fail, with the understanding that it's the first step to growth. And that growth can only come if you're using your failures — and your successes — to ask questions, the key one being: What is the right thing for me to be doing?"
It's easy to assume data strategies are fixed entities driving the organization forward. But these goals and underlying strategy structures are as fluid as digital technologies, consumer behaviors, and the market itself. Data strategies must fluctuate based on trends and how to use data today, tomorrow, and in the future. But checks and balances should allow companies to change course in an iterative and adaptable process.