It's no secret that video marketing is having a moment. Data shows that more than half of marketers believe video is the most effective type of content with the highest ROI. People engage with videos and retain more information from a video than reading alone. More video content is being uploaded to the internet in 30 days than major TV networks have created in the past 30 years combined.
While many companies are leveraging video to connect with customers, innovation leaders are pioneering ways to use video to connect with a different audience: potential employees.
It's Hard to Ignore Video Marketing's Effectiveness
YouTube has been around since 2006, but only in the past few years has video been on the lips of every digital marketer. Just a decade ago, video was typically one piece of a larger content marketing strategy, but that's not exactly the case anymore. Because video is now a critical piece of nearly every platform and channel, it's become a central focus for social selling, outreach, and branding.
The most head-turning research predicts that video will account for 80 percent of all internet traffic by 2021. It's a bold claim, but it reinforces that video's impact on digital media and the user experience can't be ignored.
Companies are using video marketing to brand themselves and stand out in the marketplace, so it's not a big leap for them to use it to market themselves to a different audience for a different purpose. Video is poised to be an effective tool that can add tangibility to a job description, increase brand awareness, and help job seekers and companies alike stand out in the market.
The Future of Video in the Job Search
Video is already emerging as a viable recruiting tool for both HR teams and job seekers alike. It's why many companies are looking to hire a videographer austin tx, or closer to home, to get the best footage they can so they can promote their business place and practises sharply and efficiently. Here's a quick look at what's already coming down the pipeline.
For HR Managers and Recruiters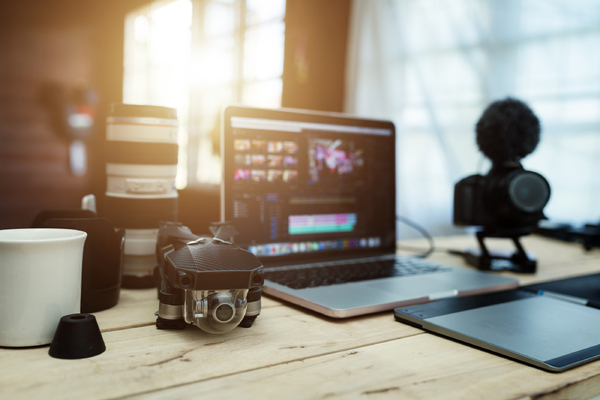 Using video in HR is a growing trend.
Monster.com, one of the largest job posting websites, is leading the charge when it comes to fusing HR and video marketing. Recruiters can use the Monster app to turn job ads into videos, citing that video can bring the workplace culture to life, provide insight about the job, and provide a mobile-friendly experience to the candidate.
In addition, some HR recruiters are asking candidates to submit a quick video prior to narrowing their shortlist. This gives them an idea of how candidates might fit their culture before they invest time and energy in interviews.
Most notably, video is finding favor with search engines, and the SEO benefits alone could give video recruiting a leg up on competitors.
For Job Candidates
Videos can help candidates stand out.
As consumers are becoming increasingly mobile, technology is doing its best to cater to on-the-go experiences without any loss of information or quality. Using video in the job search is one solution, allowing candidates to participate in interactive videos with recruiters, view video job descriptions versus reading about them, and even create video resumes and cover "letters."
While it may not be the norm right now, video's potential in HR is making plenty of noise. For job postings, interviews, resumes, and hiring, will video soon become par for the course? There's a strong case for it already, and it will be interesting to see how it evolves.