Data science – the field encompassing the collection, analysis, and use of massive data sets – is transforming the way the world lives. Companies that are harnessing the power of data science are driving transformational change in the way people work, spend leisure time, and interact.
To understand how data science works, you may actually need to enlist the help of a data scientist who will be able to thoroughly assess the data that you have extracted. Did you know that according to the Institute of Data, multi-model learning is one of the most effective strategies to learn data science to ensure that scientists have a groundwork of knowledge to help them to make advances in this field?
Who are the innovative leaders in data science? Here is a closer look at a few of the lead innovators making big splashes in the technology news and how they are using data to drive growth.
DNAFit
Self-genetic testing is becoming increasingly popular among consumers. This London-based company uses data science to give customers information for better decisions about diet and exercise. It recently launched an online platform that lets customers create workout plans based on their genetic profiles.
Esri
Using an open geographic information system (GIS) that combines geospatial mapping with analytics, Esri's business strategy helps companies and government agencies use data better. Companies can better map expansion sites based on consumer behavior whilst agencies are better able to track terrorist activities or disease outbreaks.
The Guardian
The online news site created a massive online database to track police killings within the United States. Called The Counted, the database tracks the total people killed, has a "send a tip" section, and is filterable by race, armed/unarmed, gender and age. It also filters incidents by type of death, including by gunshot, Taser, vehicle, or while in custody. The data has led to investigative articles and wide praise among activists.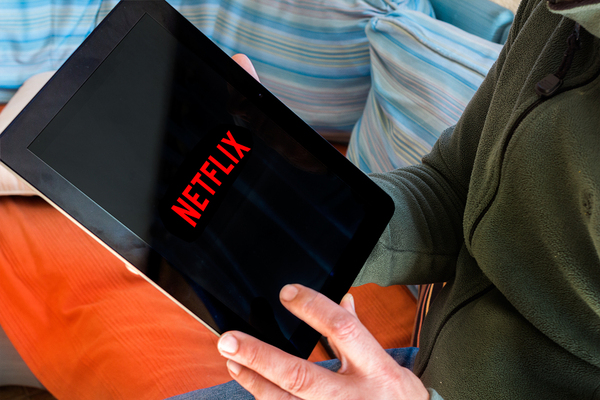 Netflix recently launched a new interface to give users highly customized recommendations for content.
Netflix
In December 2016, the streaming platform changed its user interface. Instead of tediously browsing through its vast collection of entertainment, Netflix uses data science to create customized recommendations from the company's catalog for its 93 million users. The three-year project was meant to continue to differentiate Netflix from its competitors, most notably Amazon. Netflix is committed to providing niche program recommendations for each slice of its user base.
ReverbNation
The musician profile website service is trying to use data to find the next big star. The company uses a proprietary algorithm to create a Band Equity score that determines an artist's rank on the site. The algorithm measures the depth and breadth of a musician's relationships with its fans. Metrics include artist's use of the site's tools and outreach on social media platforms.
Spotify
The Swedish company streams music, video, and podcasts via licensing agreements with media companies. Its data collection has led to the creation of customized content and tools that allow artists to connect with fans in innovative ways.
University Interscholastic League
The UIL, the Texas agency overseeing high school sports, announced it was launching a program to track 800,000 students in nearly two dozen sports. The study will collect more data about concussions than ever before and is partnering the University of Texas' Southwestern Medical Center to track brain injuries and assess whether changes are needed in rules or equipment.
WeWork
The shared office space giant has invested in data analytics and machine learning that examine how its spaces are being used, leading to lower costs for newer office builds.
These companies are helping disrupt industries with new business models that are tapping into the power of data science.