Billionaire investor Warren Buffett recently told a young entrepreneur his top tip for those graduating from college. Its wisdom, however, applies to all of us.
The one easy way to become worth 50 percent more than you are now at least is to hone your communication skills — both written and verbal, Buffett said. You can have all the brainpower in the world, but you have to be able to transmit it. And the transmission is communication. Businesses improve their communication in a variety of ways. They sometimes invest in a good VoIP Provider so they can have multimedia sessions with both other employees and clients. Elsewhere, some work on providing training to employees to show how to improve their communication skills. There are lots of options so it depends on your business model which will be more effective.
Numerous surveys show the importance of business communication. Business leaders regularly stress the role good communication skills play in career success and outcomes. Communication within businesses is key for smooth operations to continue. This is why businesses spend so much time and money investing in improving their communication skills. They often get Corporate Communication Skills Training for their leaders so their business can grow thanks to good communication. Technology solutions are making this easier, such as intranet software, which can provide a business with collaboration tools to connect its employees with one another.
Recruiters, Business Leaders Value Communication
A 2018 survey by the Association of American Colleges & Universities demonstrates how critical executives find these skills.
Ninety percent of hiring managers and 80 percent of business leadership executives ranked the ability to communicate verbally as very important in hiring recent college graduates, the highest rating of any skill. Seventy-eight percent and 76 percent, respectively, classified written communication skills as very important.
Those findings are backed up by other insights in business and technology news on the role of communication in the workplace, including:
Communications was the most sought-after soft skill, according to a LinkedIn study of its members who changed employers during a one-year period. For those in entry-level or individual contributor jobs, communications was the top skill. For managers and senior managers, communications ranked third, behind personality and creativity.
Oral communication, specifically the ability to speak in public and communicate with others, is one of the top five soft skills recruiters want most in new employees, according to a study conducted by HR software company iCIMS.
An Economist Intelligence Unit survey showed that 44 percent of senior executives believe communication barriers lead to project cancellations, delays and failures. Respondents believe those communication barriers result in missed performance goals (25 percent) and low morale (31 percent).
What Employers Can Do
Buffett has spoken openly about his fear of public speaking in high school and college. It was only after he took a Dale Carnegie public-speaking class that he began to gain the confidence needed in communicating.
Employers need to invest in employee development that focuses on effective business communication skills.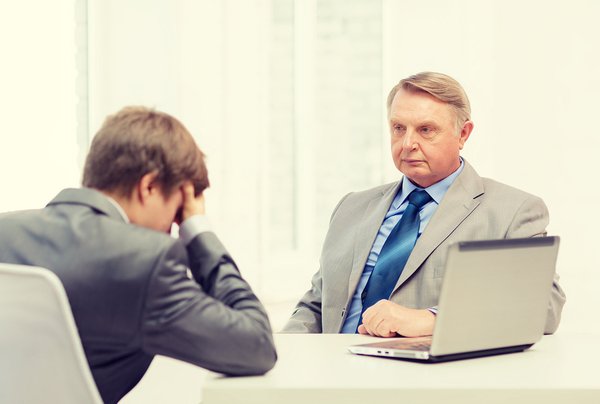 Generational differences in communication styles are a critical barrier to effective business interactions, according to a recent study.
The Economist research found the main reason for poor communication to be a difference in communication styles, often compounded by generational differences.
For example, 33 percent of Millennials describe themselves as functional communicators, with a reliance on processes and planning. A third of Baby Boomers, by contrast, describe themselves as personal communicators, concentrating on relationships and connections.
Understanding what employees need to be successful in their oral and written communication can serve as the foundation of professional development opportunities. A recent Forbes article makes the case that every employee should get communications training. The benefits of such training, according to the article, are:
Improved interpersonal communications as employees learn to remove emotion from conversations and ask for what they need
Better written communications on social media, instant messaging and email
Unified brand messaging via consistency in communications standards about the brand when interacting with colleagues, partners and customers
The demand for good communicators is unlikely to go away as companies look for employees who can be articulate in all their interactions.