Nation-state hackers take cyberterrorism to a whole new level. These cyberbullies seek to steal your data for their sponsors, who are nations like China, Iran, and even the United States. These countries try to use technology to infiltrate government institutions and take down companies. It's digital warfare, and hackers are the frontline soldiers.
Technology News Reports Rise in State-Sponsored Hacker Threats
Cyber espionage is not a new phenomenon; countries from China to the U.S., Russia, and North Korea, are all busy trying to infiltrate networks on the other side. But even smaller nations like Vietnam have less sophisticated but still effective hacker groups; APT 32 targets foreign diplomats and foreign-owned companies within its own nation.
The studies show that these sponsored cyber terrorists are increasing, but they are getting harder to identify. Nation-state hackers are hiding their behaviors behind other hacker activity and layers of hijacked connections that obfuscate signals and end-points. One example is the 2018 Pyongyang Olympics, where hackers took down the wireless network for more than 12-hours at the start of the games. At first, the hacker signature looked like North Korea, but "much later, researchers realized it was of Russian origin."
These successes have emboldened hackers to launch larger attacks, such as:
Russia's 2016 cyberattack on the Ukrainian power grid; It blacked out significant portions of Ukraine's capital. While this attack was thwarted an hour later, Wired suggests that the goal was to not only disrupt equipment but also cause long-lasting power outages by destroying the infrastructure.
Hospitals are increasingly targeted, both in the U.S. and around the world. These attacks are often in the form of ransomware, which is malware that arrives in the form of a phishing email. When an unsuspecting employee clicks the link, a virus is unleashed that locks down hospital servers until a ransom is paid to the hackers. In 2017, North Korean hackers successfully took down the National Health Service in Great Britain with one of these bugs.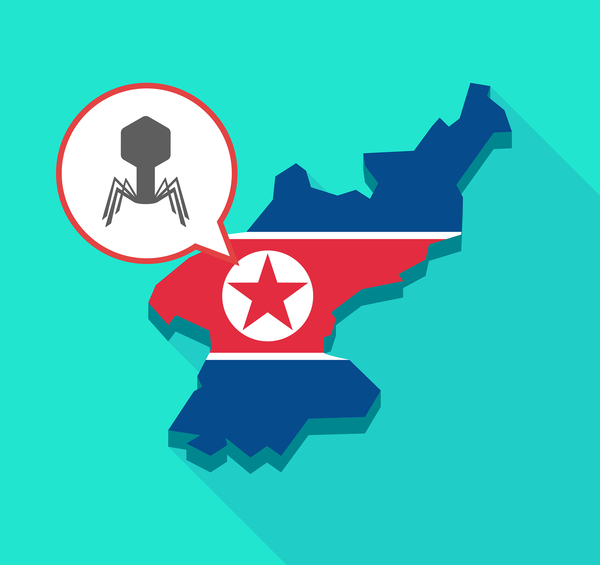 North Korea is only one of the nations responsible for cyber espionage.
The Center for Strategic & International Studies tracks some of these nation-state hacker incidents, with a significant impact of one million dollars and up. In April 2020 alone, we have seen:
Vietnamese government hackers uploaded malicious apps to the Google Play store that infected end-users with spyware to monitor phone calls, geolocation data, and texts.
Poland reports Russian hackers were behind a misinformation campaign designed to harm U.S./Poland relations.
Israel blocked a cyberattack on their command and control systems for water treatment and sewage.
The U.S. reported an upswing in Chinese hacker attacks on healthcare facilities, pharmaceutical companies, and the U.S. Department of Health and Human Services during the thick of the COVID-19 pandemic.
Iranian sponsored hackers tried breaking into the accounts of WHO staffers, also in the midst of the pandemic.
In 2019, Google issued 40,000 warnings of nation-sponsored cyber threats. This is particularly concerning because these infiltrators seem determined to target critical infrastructures within other nations. This digital war is increasing, and business leadership and governments must shore up their defenses to block these attempts at cyber espionage.