It's easy to forget that Amazon began (nearly 25 years ago) as an online bookseller. Today, the technology news daily touts the many different functions, services and products that Amazon offers.
As a leading marketplace, Amazon offers everything from original digital entertainment content to cloud web services. And it's still a leading seller of books and millions of other products, offering rapid fulfillment and delivery that gets products into customers' hands in days.
What's next for Amazon and its founder Jeff Bezos? In recent weeks, the company founder has begun to share some of his thoughts on what is in store for the second quarter-century of the trailblazing company.
Bezos recently told Forbes that his business leadership today means working on the company's long-term road map. Here are a few of the components of Amazon's present that are likely to play a major role in its future.
Growing Cloud Services. Amazon had massive amounts of data it needed to store in the cloud. Bezos saw those storage solutions as a business opportunity. Today, Amazon Web Services (AWS), generates $17.5 billion in annual revenue.
Health Care. Last year, Bezos, along with Warren Buffet and JP Morgan Chase CEO Jamie Dimon, announced a new nonprofit initiative to deliver better and more affordable health care to their employees. Noted physician Atul Gawande was hired to lead the effort, which is intended to become a scalable and copy-able model.
Brick and Mortar. There is some irony in the idea that Amazon, which many hold responsible for driving major bookstore chains out of business with its affordable online ordering and e-book models, is now venturing into physical locations. Amazon Go, a food store, opened as an 1,800-square-foot facility in January 2018. But there are no checkout lines or scanning. Instead, Amazon Go uses artificial intelligence, cameras and sensors, and the company's Amazon Pay app, to handle transactions.
Speaking of groceries, there's also Amazon's purchase of Whole Foods in 2017 for $13 billion. What it does with the property remains to be seen.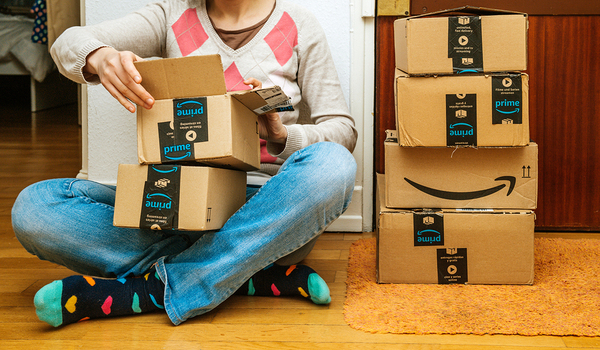 Amazon now offers a full range of delivery services for millions of products.
More and Bigger Online Shopping. In recent years, Amazon has purchased several other online retail brands, including Zappos, a leading online shoe seller, and Blink, makers of smart home security cameras and video doorbells. Amazon has long used acquisitions as part of its growth strategy. In the past decade, it has bought a range of other brands, including comiXology (comic books), Annapurna Labs (computer chips), Audible.com (audio books) and PillPack, which sends daily, easy-to-read prescriptions to patients.
Bezos has made billions by reshaping the way we live, work and play. What's next is likely to be as transformative as previous innovations.