Publicly traded companies are currently required by the U.S. Securities and Exchange Commission (SEC) to report their earnings quarterly. Recently, however, President Donald J. Trump tweeted that he had requested that the SEC consider paring down the requirement to twice yearly.
As recent debate insight the University of Pennsylvania's Wharton School shows, it's a hotly debated topic with pros and cons on each side.
The Pros
A number of business strategy executives have for years felt that the U.S. quarterly earnings model forces companies to put long-range thinking on the back burner in favor of short-term results. Why? Because long-range thinking that hits earnings during a specific quarter often hits the company stock price as well.
This argument is that emphasizing short-term results forces decisions that will either help or have minimal negative impact on the quarterly results, to the detriment of other, potentially better, decisions. Half yearly earnings, this argument goes, would give business leadership more flexibility in decision-making.
As President Trump points out, twice per year earnings reports would likely also be cheaper. Companies publish earnings reports and hold official calls with shareholders, all energy and time commitments would be halved under a twice per year plan.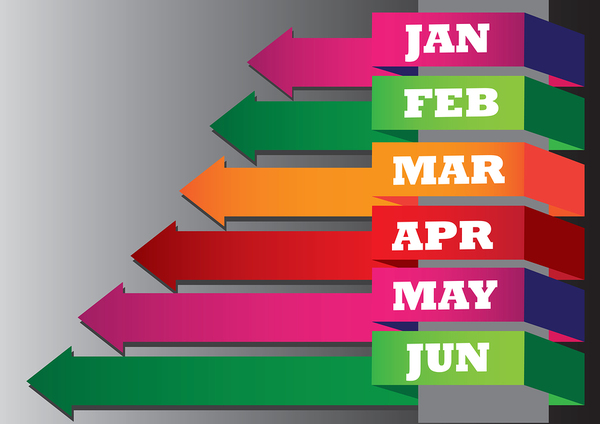 …but semi-annual reports may allow executives to focus more on the long term.
The Cons
Wharton professors note, though, that quarterly earnings have multiple good effects on the orderly operation of financial markets.
Quarterly reports increase the transparency of earnings and stockholder trust. Investors purchase stocks on the belief they are likely to go up. But a rise in stock markets is never certain. One of the few reliable benchmarks are earnings, which investors can track to see if their investment is doing well enough to think a climbing stock price is a reasonable expectation.
On a more macro level, transparency and trust are among the foundations of having a public stock market. The U.S. market has an enviable liquidity because so many stockholders place faith in the system itself, and frequent public reporting is one of the buttresses of the system, under this line of argument.
In addition, of course, companies could more easily evade scrutiny for miscalculations and errors under half-yearly reporting, which might further erode trust.
Some observers point out that the fear that short-term results could negatively hit stock prices is not really about earnings reports themselves, but about investor expectations. Investors should be focused more on the long-term performance of their stocks, not on what earnings have done every three months. Moreover, investors focused on the short term could equally focus on earnings every six months.
Not everyone believes that quarterly earnings are more expensive. One Wharton professor, writing for MSN Money, noted that companies will still have to produce multiple reports every year: annual reports, half-yearly reports, and required SEC filings upon certain conditions. The template and mechanism for publication of these reports is already set up.
Because most executives want to see their quarterly results for profit, revenues, cash flow, and other metrics, these figures are usually generated. The only issue is whether they would be disseminated to the public. Publication may not be much more expensive given the already existing templates for report dissemination.
Will U.S. companies move to semi-annual earnings reports? Stay tuned.