Blockchain, the distributed ledger system, which, combined with digital cryptocurrencies, is widely thought capable of disrupting multiple industries, is coming to digital advertising in a big way. In fact, according to Juniper Research, 66% of advertising's biggest companies will likely be using at least some blockchain technology in their organizations by the end of 2018.
Aiding Transparency in the Supply Chain
In July, a blockchain consortium for digital advertisers will be rolled out, according to the technology news in industry publication Marketing Dive. The consortium is a partnership between Mediaocean, an ad software company, and IBM iX, IBM's digital agency. It is backed by several consumer advertising heavy hitters, including Kimberly-Clark, Kellogg, Unilever, Pfizer, and IBM Watson Advertising.
The consortium will be powered by IBM's blockchain platform.
It is intended to target transparency in the media supply chain for digital advertising, with a focus on increasing trust and accountability. It will provide data in real time. In a press release, Mediaocean noted that advertisers and agencies have not always been able to determine the amount of ad spend that is actually getting them "working media." There are industry-wide concerns that a lack of transparency is leading to redundancies and even fraud.
The lack of transparency also makes it difficult to monitor the performance of ad campaigns successfully, and to reconcile the budgets.
With the blockchain provided by the consortium, however, users will be able to monitor the life cycle of their ad dollars and place on the ledger all transactions involving media, including payments and purchase orders.
One of the benefits of blockchain is its security provisions, which make transactions easy to monitor but hard to change.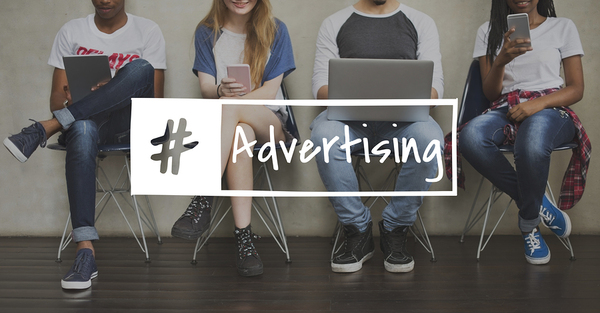 More transparency in the digital advertising supply chain is one goal.
A Repositioning for IBM
Advertising's use of blockchain technology is a positive move for tech giant IBM. For several decades, IBM was identified with old technology rather than new. Recently, however, its business strategy has involved repositioning itself as a blockchain leader. It is moving ahead in the space.
In fact, the supply chain initiative with Mediaocean is only one of the blockchain initiatives IBM has been working on.
More importantly, perhaps, IBM recently collaborated with Salon Media on a pilot intended to provide proof of concept for blockchain in the advertising sector.
The product was developed in tandem with AdLedger, a nonprofit group involved in setting up digital advertising industry standards for blockchain technology.
But other giants are moving into blockchain technology within the ad industry as well.
Kiip, a mobile marketing firm, is partnering with AB Inbev, which works with consumer brands such as Budweiser, Bud Light, and Michelob Ultra, to launch a mobile ad campaign using blockchain. Both companies hail the campaign as the first mobile campaign to utilize blockchain.
Consumer giant Unilever has also used a new blockchain initiative whose goals are somewhat similar to the recently announced supply chain initiative.
These moves are likely only the first of many more to come as the advantages of blockchain technology become clear to advertisers.