At a time when cities across the U.S. face multiple challenges in climate change, health, transportation, and other challenging issues, philanthropies are stepping up to encourage the development of the best and brightest ideas in both business strategy and technology news.
A Method for Solving Specific Problems
Recently, for example, Bloomberg Philanthropies announced the 35 finalists for its U.S. Mayors Challenge, which is part of the American Cities Initiative undertaken by the nonprofit, founded former mayor of New York City Michael Bloomberg. The 35 cities were chosen from a 320-city applicant pool.
The concept behind the U.S. Mayors Challenge is simple: cities were encouraged to solve specific city-defined problems with new, innovative solutions.
But the program is also a testing ground for all the solutions. In March, each of the 35 initial winners will begin a testing phase, which will take them through October 2018, to create prototypes of their programs. Each city receives as much as $100,000 for this phase, which is termed a "Test, Learn, Adapt" period. The idea is that the cities will test the initial concept, and refine as needed to maximize its workability. All will receive coaching and mentoring from the initial rollout of the period to its completion.
In August, each city applies for another grant, five winners will be chosen out of the pool of 35. Four of them will receive $1 million in grant funding. The fifth will receive $5 million.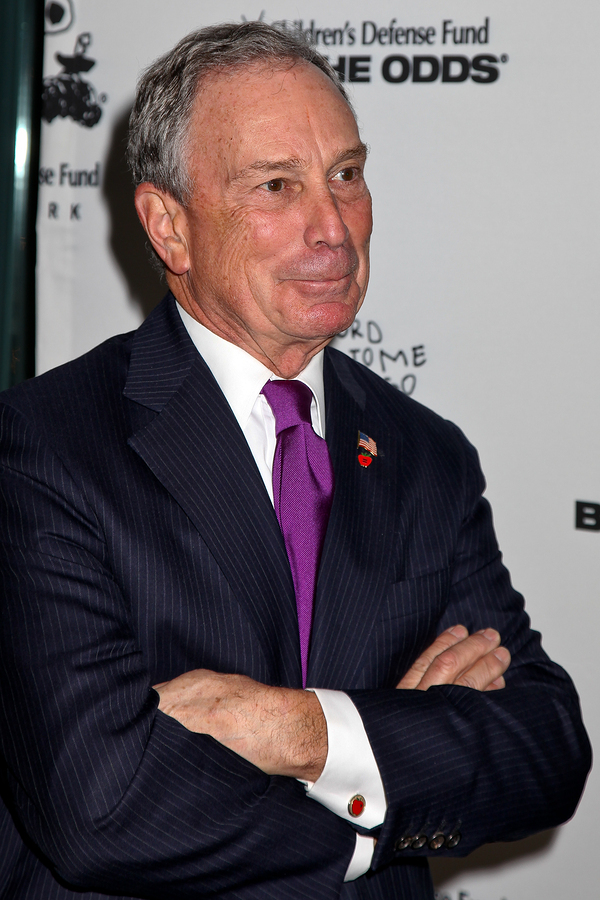 Michael Bloomberg's Bloomberg Philanthropies is funding a U.S. Mayor's Challenge to develop ideas.
And the Winners Are…
The breath of the competition can be seen in some representative projects.
In Austin, Texas, blockchain technology will be utilized to give the city's 7,000 homeless residents a unique identifier that will streamline their access to critical services, such as housing, and employment. The project is intended to solve chronic lack of ID, which can mean basic services are inaccessible.
Detroit will create a program to certify its young people as work-ready via a school-based academy that offers both support services and interventions against missing school. Half of the City of Detroit's students regularly don't show up for class, which can contribute significantly to unemployment and poverty.
Washington, D.C. will develop a dedicated team to conduct smart surveys in order to obtain feedback from its 700,000 residents on city decision-making, in order to be more responsive. The team will support each city agency.
Lincoln, Nebraska will develop a self-driving vehicle service, to be utilized on-demand. When established, this will be the first on-demand autonomous driving service in the country. The plan is to reduce pollution and traffic congestion in the city center, caused by over 500,000 residents and visitors annually.
Other winners of the first round include Boston, Massachusetts; Boulder, Colorado; Cary, North Carolina; Charleston, South Carolina; Chelsea, Massachusetts; Cheyenne, Wyoming; Coral Gables, Florida; Danbury, Connecticut; Denver, Colorado; Durham, North Carolina; Elk Grove, California; Fort Collins, Colorado; Georgetown, Texas; Grand Rapids, Michigan; Hartford, Connecticut; Huntington, West Virginia; Ithaca, New York; Lafayette, Louisiana; Los Angeles, California; Louisville, Kentucky; Miami/Miami Beach, Florida; Moreno Valley, California; New Rochelle, New York; Oklahoma City, Oklahoma; Philadelphia, Pennsylvania; Phoenix, Arizona; Pittsburgh, Pennsylvania; Princeton, New Jersey; South Bend, Indiana; and Vallejo, California.