Do you notice more voice-powered devices in your life, such as Alexa's Echo? Get ready. By 2022, shopping over the voice devices is expected to climb 1900%. OC&C Strategy Consultants data forecast that the voice shopping market will hit $40 billion in four years, up from today's $2 billion.
The climb is going to be fueled by increasing purchase and use of smart speakers, such as Amazon's Echo (which answers to Alexa, and may be more commonly known by that name) and Google Home. Not only is the ownership and use of these devices rising, data indicate that they are being bought by families who are younger and have more disposable income — both factors that may in themselves drive purchases.
By 2022, voice-activated assistants are expected to be in 55% of U.S. homes, versus the current 13% level.
Amazon and Echo Win the Race, So Far
The voice-activated shopping function has been hotly contested among tech companies, with Amazon rolling out and heavily promoting Echo, Google launching Home, and Microsoft rolling out Cortana. Apple also had an early product entry, Siri.
However, Amazon is clearly the winner. Its market share, at 10% of U.S. homes, is more than double that of #2 device Google Home, with 4% penetration of U.S. homes. Cortana is in just 2% of homes.
Siri, according to OC&C Strategy Consultants, is something of a noncompetitor at present, because it lacks the artificial intelligence (AI) capabilities that Google has and its HomePod product has only recently launched. That means it missed holiday season purchases that drove —and made more familiar — the other 3 providers, who are so far significantly ahead of Apple's product.
However, an upgrade of Siri to AI might help.
Voice-activated customers most frequently purchase groceries, entertainment, clothing, and electronics.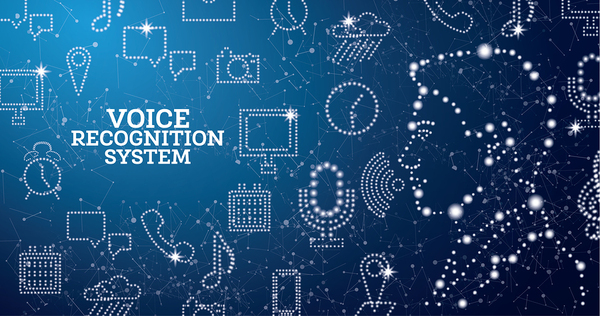 Amazon's Echo is the market share leader.
Amazon Stands to Gain
The frequency of these purchases stand to benefit Amazon, as not only does it have the leading voice-activated digital assistant, but its products are the ones that can be ordered. Indeed, the nation's leading e-tailer's business strategy has been selling Echo as a loss to get people to use both Alexa and Amazon.
Amazon Fresh, Amazon's grocery offerings, for example, get a very high percentage of the grocery orders made via voice. Data indicate that 45% of grocery sales are replacing former store or online buying, indicating that Amazon Fresh is either keeping pace with its own former orders or taking market share from other online providers and physical stores.
Amazon also has a category called "Amazon Choice" which stands to benefit even more. "Choice" products sell three times as much as competitors on the same platform. A whopping 85% of Amazon's customer base chooses "Amazon Choice" given the opportunity.
Technology news data indicate that just 39% of users trust the "personalized" choice of products done by the smart devices, but they do trust Amazon Choice — so a speaker choosing Amazon Choice is more likely to sell the product than one trying for a personalized pick.
Voice-activated shopping is coming, with whopping 1900% increases expected over the next four years.