For Chief Marketing Officers, the growth of mobile marketing has shifted historical strategies for customer engagement and conversion — securing prospects into the marketing funnel; converting them to customers; and then keeping them engaged post-sale. These trends are key to B2B and B2C approaches.
How important to growth has mobile become?
Recode reports that "Mobile advertising is driving most ad spending growth worldwide, according to forecasts released… by media measurement company Zenith. Globally, mobile ad spending is expected to grow $27 billion, or 34 percent, to $107 billion in 2017. Zenith considers mobile advertising to be any type of ad — video, search, display — delivered to smartphones and tablets."
AdAge outlined trends for businesses to watch last year, again covering B2B and B2C, including:
Consumers redefine purchase boundaries; mobile marketing, brand partnerships deepen
Department stores, mobile marketing partners tackle the 'Amazon Effect'
Programmatic accelerates: brands, tech, marketing continue to invest
Technology drives measurement, verification advances
Next-generation creative, video redefine mobile engagements
Now a new, imperative area of mobile marketing has come to CMO focus: Legibility.
The intersection of the information and how it's displayed is at the heart of a critical component of today's mobile marketing: how typography and language interconnect.
Typography plays a key role in how brands position themselves. The fonts and colors are all a part of brand identity. It expresses a brand's personality and can set the tone for how the brand is conveyed and received.
That need for brand engagement is essential from billboards to signage to advertisements in retail or technology news publications to what people see on a mobile device. A brand's business strategy needs consistency in the delivery of its messages, regardless of the medium used.
Establishing a Typography Strategy
For typography to be effective, there needs to be a comprehensive strategy that creates a unified look that works with print, mobile, websites, apps, and social media.
The typography strategy needs to extend the brand identity throughout the totality of the customer experience. There should be consistency from the emails that are sent to the online order form to the labeling on the packages.
Typography needs to help reinforce that the customer is experiencing the brand consistently at each stage of their journey. In addition, as customers jump from device to device, effective typography strategy ensures that the visualization of the brand remains consistent from smartphone to tablet to laptop.
Today, most smartphones and other devices do not allow brands to customize how text appears onscreen. If you're using Facebook, Instagram, or Twitter, you're going to be bound by the font each of those apps wants to use.
However, experts believe the day is close at hand when brands will be able to select a signature font to use in mobile marketing that aligns with logos and colors. In their own apps, brands can control typefaces and weights, bringing viewers and users into the brands' identity, if only when using that particular app.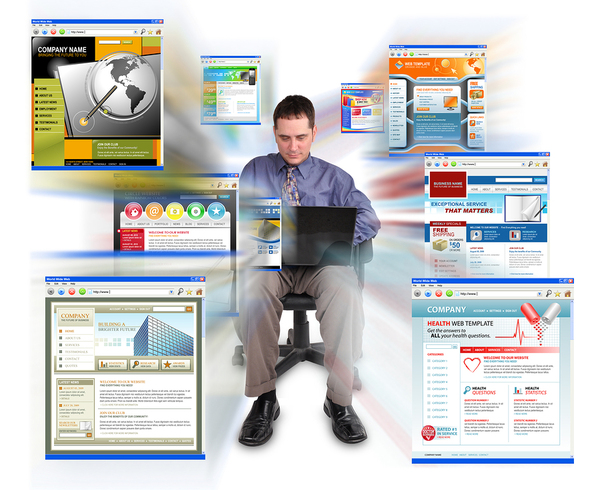 Typography needs to convey brand identity across devices, platforms, and media.
When the Brand Changes
Brands are constantly rebranding themselves, and typography plays a key role. Typefaces, like other style preferences, can become dated. A fresh look should factor in typography.
For typography changes to be effective during a rebrand, it's important for typography consultants and designers to understand the reasoning behind the rebrand: new products, new market strategy, new leadership, or customer feedback.
These insights help to choose the right typefaces and weights that will deliver the desired outcomes.
What About the Emoji & Hashtags?
Emojis are ubiquitous, especially on mobile phones. But should a brand include emoticons with their typography strategy? Only if it fits with the broader objectives, tone, and persona the brand wants to project.
Hashtags are another element that is increasingly a part of brand identity and an effective tool to cross-promote and cross-connect across platforms.
Typography reinforces the often-overlooked importance of not just the words we use, but how they are shaped and sized.