An increasing number of companies are using "agile talent:" contractors, consultants, freelancers and other categories encompassing people who perform work for an organization, but who aren't tied to it in an employee relationship. A recent Harvard Business Review article, for example, estimated that more 90% of organizations rely on experts external to the organization to do some work.
Agile Talent: Not the Temps of Yore
Although the term "agile talent" refers to the mobility, the increasing ubiquity of agile talent has caused a shift in the meaning of the term. In 2016, for example, an HBR article defined agile talent very specifically, as workers doing strategic work for a corporation, not the administrative or operational-focused temporary workers of yore.
An example? Cultural anthropologists hired by New Jersey-based Campbell's to analyze the food culture of China, so that the venerable soup maker could more effectively develop and market soup. The cultural anthropologists were agile partly because there simply wasn't an ongoing need for the analysis they did.
This year, though, the definition has broadened slightly, to all contractors, freelancers, and consultants who do sophisticated work for an organization, from software development to writing proposals.
Since organizations use agile talent so frequently, companies need to know how to hire and recruit them effectively. Both HBR pieces provide valuable information.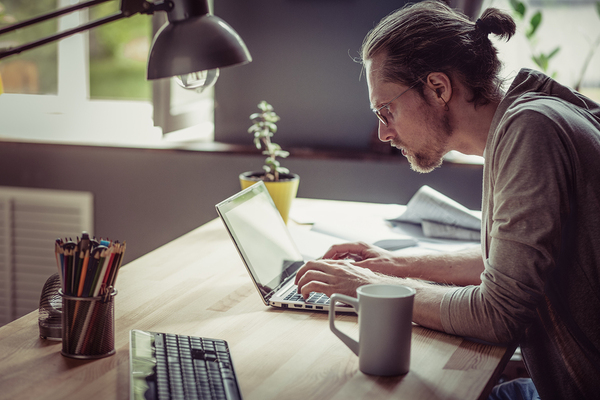 Managers need to find out the motivations of agile talent.
What Agile Talent Wants
Managers interested in recruiting and working with talented agile workers should realize that one size does not fit all. Like regular employees, agile workers have multiple motivations and reasons for being agile.
So how do you attract the best agile workers in 2018? Realize that they may want the following:
Advancement: These agile workers may be looking for increased authority and responsibility.
Autonomy: These agile workers want independence and flexibility.
Balance: Many agile workers want a good work-life balance, with time for achievement and time for relaxation.
Service: Some agile workers seek to make contributions toward specific social goals.
Variety: These agile workers want new opportunities to expand, learn, and grow.
Affiliation: These agile workers want membership in a community.
HBR recommends specifically asking agile talent what their motivations are and how their best work can be facilitated. People seeking advancement, for example, may be drawn to the potential of having their agile work published or presented at conferences.
How to Make It Work
But attracting great agile talent is only part of the equation. Although agile workers generally work quite autonomously, they also need to be managed.
Their work needs to be aligned with the organization in the following ways:
Strategic – Their work and goals need to be specifically aligned with the business strategy goals they were hired to further.
Relationship – Agile talent, according to the HBR, should be onboarded much as employees are, so that they understand the company's culture and their role in it.
Managerial – HBR recommends that companies hiring agile talent make sure their managers are aligned well. Senior agile talent and a junior manager, for example, may not be an effective combination.
As an increasing number of organizations rely on agile talent — workers not linked to the organization as employees — to perform multiple functions, managers need to know how to attract them and how best to work with them. They can begin recruiting by knowing the needs and motivations of this group. Once recruited, managers need to align agile workers with the organization appropriately.