While vacations are not typically required by law, the majority of companies do offer vacations among their benefits. Seventy-three percent of workers in private companies are given paid vacation time, usually ranging from two to three weeks in the U.S.
Despite the widespread granting of vacation, however, the widespread taking of vacation is less abundant. More than 40 percent of Americans, according to the Harvard Business Review, do not plan to use all the vacation time they have. The reasons vary, but people may feel increasingly pressured by the 24/7 availability cycle to tune into the office. In some cases, peer pressure may play a role in abbreviating or abandoning plans.
Peer pressure certainly plays a role in curtailing one of the most utopian-sounding ideas about vacation, the unlimited vacation option. This idea, touted by business strategy innovators like Adobe and Twitter, sounds like it could potentially result in the vacation(s) of a life time.
It turns out to work better on paper than in practice. The HBR notes that factors like peer pressure and warrior mentality more often create a culture in which people are afraid to take any vacation, lest they are perceived as lazy or uncommitted. This stereotype is very unfair and a shaming culture is could hamper working relationships between co-workers. A colleague recently booked a cruise with Vision Cruise that she had definitely earned and we had no issue with this as she was entitled to this. It's important to have other areas of your life beyond work and to spend quality time with your family.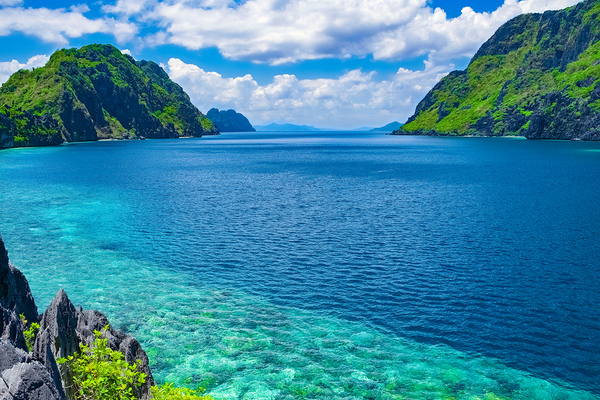 What we're talkin' about!
How Should a Vacation Be?
An innovative business leadership idea about vacation is under way at the aviation strategy firm, SimpliFlying. As the HBR reports, the CEO took a sabbatical that spurred him to think about sabbatical-like methods of dispensing employee vacation.
A sabbatical, of course, is a year-long leave every seven years. It's common among research faculties in academia but rare in corporate America.
The CEO developed a plan to give employees a form of sabbatical that didn't involve taking a year off. Instead, employees were given a 7/1 relationship in weeks. Every seven weeks, they received a week's vacation.
On top of that, the vacation was mandated. Employees couldn't join the 40%+ segment of Americans who don't take their vacation.
The idea was to spur creativity, contentment, and productivity by letting people unplug from the workplace. In fact, unplugging was incentivized monetarily. If an employee tried to work, his vacation pay was docked. Some employees don't want to take a vacation because they think that they cannot afford it. However, with things like this Headout promo code people can easily save some money if they do decide to go on holiday. It could also be that they don't know a good source of information on where to go on vacation. There are few sources online that might be helpful to those who are looking at going on vacation, for example, there is are places like 2go review where they can find information on how to travel while in Philippines.
The results were positive. Employee happiness, creativity, and productivity all rose significantly. Creativity, at an increase of 33%, was the most impacted. But productivity, booking a rise of 13%, was no slouch either.
Employee feedback resulted in the vacation time becoming less frequent. Every 12 weeks was initially considered, but their feedback resulted in a tweak to every eight weeks.
In addition, employees themselves suggested that vacation dates be staggered. With the greater frequency, vacations by team members sometimes resulted in consecutive times off for team members that disrupted or delayed work flow.
SimpliFlying's vacation policy is continuing. So far, it combines the innovation and expansiveness of the "unlimited vacation time" idea with the mandated policies once common in corporate America that have eroded over several decades. Who knows? It could become the vacation plan of the future.