Sears and Macy's used to be retail giants. Both were established early in the 20th century and both of which enjoyed dominance in malls and standalone stores throughout most of the last century. In recent years, however, both companies have struggled with competition from online retailers and specialty stores.
That's why both chains and many other retailers are turning to innovation hubs to respond to today's consumers, develop new technologies and tools, and reinvent themselves for the 21st century.
When it comes to retail innovation hubs, what's next? Experts say it's critical for companies to innovate, use technology in new ways, and rethink the traditional in-store experience to thrive.
Here's a look at a few companies that have used innovation hubs to experiment, research, hold focus groups and work with experts, staff, and customers to change the way we shop.
Kohl's. Like many other retailers, Kohl's opened its Digital Center in or near Silicon Valley to attract talent and be close to other technology innovators. Workers there reinvented the Kohl's app to allow browsing and shopping by category, manage and redeem reward points and scan coupons and offers to their mobile wallet.
Macy's. Several years ago, Macy's launched an image search app created in its Idea Lab that lets consumers snap a picture of an item and find similar ones available at Macy's. Macy's is focusing on omnichannel experiences for its customers, allowing them to interact online, in-store and at home. In recent years, it has also piloted same-day delivery and mobile marketing beacons, too.
Sears. The retailer's Integrated Retail Labs launched hit the technology news in 2012, analyzing data from its loyalty program customers. The results have driven several new technological solutions, including in-vehicle pickup, which allows customers to pick up online orders within five minutes of arriving, all without leaving the car. Its "Reserve It" program lets customers reserve items to try on in the store and its Meet With an Expert program connects appliance shoppers with Sears experts.
Sephora. The makeup retailer's Innovation Lab in San Francisco is used to test digital experiences for consumers, train staff and hold focus groups. Its opening in 2015 coincided with the launch of several new digital initiatives. These include a mobile app that gives customers who upload a selfie a tutorial on contouring (applying shading and highlighting products). Its Beacons launched in all stores, providing mobile notifications to users in-store about promotions, services, and benefits. The Beauty Workshop is an in-store computer lab, allowing for group classes.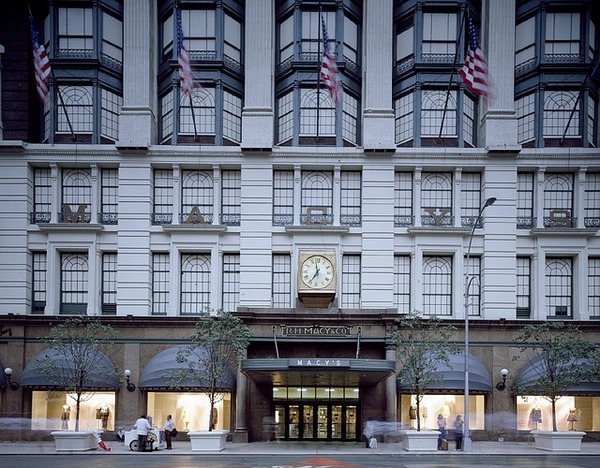 Macy's has added new technologies to allow customers to search for similar products using a snapped image. 
Will innovation hubs continue to be a trend? For retailers, it needs to be an essential part of their business strategy, according to a recent Retail Dive article.
Consumer expectations are changing, with technology playing a growing role in their lives. Technology allows for personalized interactions in stores, much like they can experience on mobile devices.
These technologies in many cases are helping to connect shoppers with help or others who share the same interests. It's personal and intimate.
While brick-and-mortar stores may be a declining part of the retail experience, they are still important for building brand awareness and a portion of overall sales. By providing people with more inducements to visit, stay and shop, retailers need to embrace technology.