Earlier this year, the Federal Trade Commission took the unusual step of notifying top influence marketers of the disclosure requirements required when promoting brands and products. That's because brands, influencers, and outside parties have been gaming the system when it comes to using this relatively new marketing approach to draw interest.
The FTC's action illustrates how potential influencer fraud affects an industry.
Influence marketing is an approach many brands are using that a circumvents direct marketing. Instead, brands use experts, celebrities, and companies that specialize in this marketing approach to share their use of the product with followers on social media. By posting on Instagram, Twitter, and Facebook and using hashtags, the brands gain exposure and have their products seen by millions of followers.
Influencers range from celebrities like the Kardashians to niche players with YouTube followers in the seven figures. In 2016, influencer marketing was a $2 billion industry.
But recently, many players in the field have been using techniques that risk eroding the credibility of influence marketing as a viable, valid strategy. Here are the key issues:
Follower Fraud. There's a lack of standardized metrics for influencer marketing, which is usually measured in likes, followers, and subscribers. Yet with websites and bots creating followers cheaply, those numbers can be artificially inflated. There's even a vending machine in Russia where you can buy followers.
Collusion. An increasing Instagram trend is to leverage the platform's algorithm by working together in a pod. Influencers in the pod agree to comment on one another's posts at least daily, which can end up raising engagement analytics, resulting in their content being displayed more frequently.
Regulatory Constraints. The FTC does not have the bandwidth to address the issue broadly. That's why the April 2017 letters to influencers and brands were so notable. FTC guidelines require that material relationships be "clearly and conspicuously disclosed." The FTC recommends, for example, that influencers disclose the relationship in the first three lines of a mobile Instagram post.
Industry Lags. Social media companies are slowly beginning to respond. Instagram announced in June it will pilot a program that includes a "Paid Partnership With" label on top of influencer posts. Brands that use the label will be able to get analytics such as reach and engagement.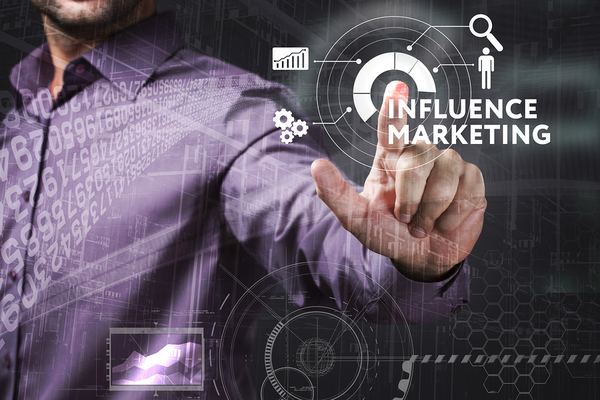 Influencer marketing faces credibility issues due to fake followers and a lack of business and government regulation.
In August 2017, Mediakix made a splash in technology news when it released the results of a study that showed the impact of influencer fraud. It created two fake Instagram influencer accounts, in one case hiring a model to create a fake persona and in the other using stock photos.
The company then bought 15,000 followers at a time at the rate of $3 to $8 per 1,000 followers. In two months, the accounts had 30,000 and 50,000 followers. Instagram did not flag the rapid growth.
The fake accounts then secured four deals with brands, which Mediakix did not disclose, including a swimsuit company, alcohol brand and food and beverage company, the latter of which worked with both accounts.
Mediakix intended the experiment to demonstrate the ease at which influencer fraud can occur and encourage the ad industry to create a sound business strategy for dealing with what is likely to be a prevailing issue.