In June 2017, the CEOs of 175 major companies announced the CEO Action for Diversity and Inclusion. Its intent is to demonstrate a commitment to advance diversity and inclusion in the workplace.
The massive response from leaders of major corporations demonstrates the power and impact that result when CEOs care about diversity.
The initiative was the brainchild of Tim Ryan, U.S. chairman of PricewaterhouseCoopers, who had launched dialogues on diversity company-wide in June 2016 in response to police-involved shootings. It has three core goals:
Provide workplaces that can have important, often difficult, conversations about diversity and inclusion. The CEOs agree to create forums and structures where employees can engage in ongoing dialogue about these issues.
Expand unconscious bias education to help employees recognize, identify and minimize blind spots via education modules that will available free of charge to others.
Share best and unsuccessful practices.
The CEOs also pledged to create accountability systems to track progress, share updates and catalog successful programs and measurement systems.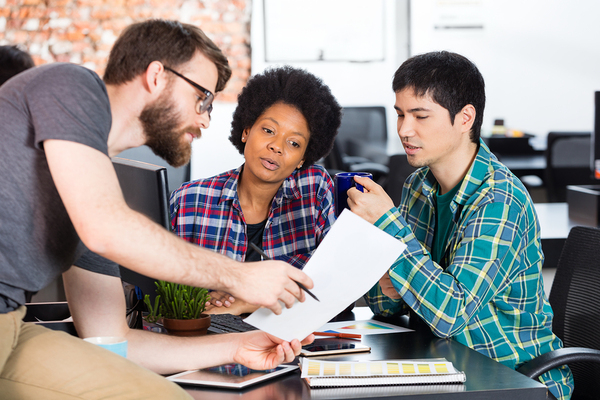 CEOs interviewed about the importance of diversity noted the need to have diverse teams throughout an organization.
University of Colorado professor Stefanie Johnson interviewed 11 CEOs about the lessons they learned from committing to improving diversity. Johnson noted that the CEOs indicated that the business strategy case for diversity clearly: diversity among employees leads to a diversity of thought, allows for better recruitment of talent, and provides a deeper understanding of customers.
The CEOs noted that to care about diversity means acting in ways that demonstrate the commitment. Johnson detailed four key actions for CEOs that lead to success in diversity programs:
Leading By Example. CEOs indicated that success depended on them taking a personal role. Several mentioned not filling high-level positions because the candidate pool was diverse enough. Others spoke about marching in the women's march earlier this year, opposing legislation they felt was discriminatory, or sponsoring conferences on civil rights.
Accountability. Johnson reported that CEOs need data and deliverables that are reported on widely, providing a transparent perspective on the C-suite's commitment to and progress on diversity initiatives. Leaders found that setting deadlines and asking for details about diverse hiring, for example, made a difference. Starbucks, for example, has set a goal of having 50 percent of leadership be women or minorities by 2020. Medtronic aims to have 40 percent of its managerial and leadership roles filled by women by 2020.
Infuse Diversity. The CEOs spoke of the importance of having diverse teams throughout the company. This requires deliberate business leadership and planning, improved talent management and leadership development programs, and outreach to new sources of employees.
A New Perspective. CEOs Johnson interviewed said they had to broaden their interpretation of diversity beyond gender and racial identity. Diversity encompasses LGBTQ employees, those with disabilities, veterans and socioeconomic and cultural differences, too. That meant looking at non-discrimination policies, understanding groups' needs and creating an inclusive work environment.
The impact of diversity is evident among the CEOs interviewed. As Marc Benioff of Salesforce said, "Diversity is an important part of our culture of equality. Our employees are telling us that they want to work for a company that cares about diversity."