In 2017, artificial intelligence and machine learning have moved out of the movies and into the mainstream. Commercials highlight intelligent in-home assistants (think Amazon's Alexa) and smart products learn how we behave and give us better search results or product recommendations.
Today, the most innovative and pioneering companies in artificial intelligence include some of the world's best-known brands and new players that are poised to become industry giants. Here's a closer look at artificial intelligence: the companies that innovate.
Baidu
A 2016 study released jointly by Baidu, based in Beijing, China, Stanford University and the University of Washington made major technology news. The study showed that voice input was three times faster and more accurate than entering information on a smartphone. Baidu has a Silicon Valley lab and has already introduced a speech recognition tool into its mobile search technology used by hundreds of millions of users in China.
Descartes Labs
Based in Los Alamos, New Mexico, Descartes Labs aims to forecast worldwide crop yields and predict upcoming shortages. The company uses machine learning to large satellite images of farmland. With more than 3 petabytes of data in its stores, the company helps clients in agribusiness, finance and insurance industries prepare and predict.
Google
Google's reach is nearly all-encompassing. In addition to web search and online advertising, Google dominates in many other including its Android mobile operating system, Gmail, YouTube, Chrome browser and Google Maps, all of which dominate their market spaces. It has recently launched or will launch soon products it expects will gain significant market share in augmented reality, cloud services, messaging apps, smart speakers, virtual reality headsets and wireless networking.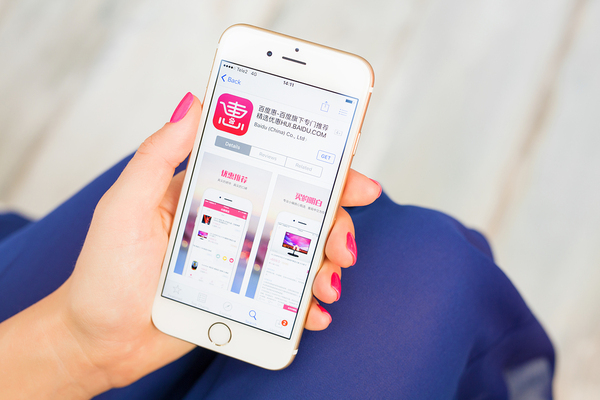 Baidu has incorporated voice recognition technology into its popular mobile search product.
IBM
No longer a hardware company, IBM has made major advances in cloud computing and analytics. Its purchase of the Weather Channel is intended to digitalize weather information to sell to airlines, insurance companies, and agricultural companies. And, by the way, it is expanding the use of Watson, the grandfather of artificial intelligence. Its Watson Business Group specializes in cloud-based AI, making the technology available commercially. Already, Watson is used in cancer research, retail, and hospitality fields.
Prisma
Prisma seemingly came out of nowhere to become one of 2016's most popular apps. Based in Moscow, Russia, Prisma converts photos and videos into works of art created by AI and inspired by master artists such as Picasso or Van Gogh. Unlike Instagram, which applies filters, Prisma uses neural networks to create all-new art. Eventually, the company's applications offer a glimpse at the future of photo and video imaging.
SoundHound
While most know SoundHound as the Santa Clara, CA-based music identification tool, SoundHound has developed one of the most sophisticated platforms for the processing of natural language. The platform has multiple applications for hands-free interaction. SoundHound launched its own virtual assistant, Hound, in 2016, aimed to take on Siri, Alexa, and Google Assistant.
Zebra Medical Vision
Zebra Medical Vision is an Israel-based company using advanced medical imaging and categorization technology to help predict the onset of disease. In 2016, it released two software algorithms designed to predict and prevent cardiovascular diseases such as strokes and heart attacks.
Companies are using AI and machine learning in developing a business strategy in both traditional and untraditional ways to push the boundaries. As these innovations become more mainstream, the partnerships of man and machine will grow in number and complexity.