In June, Uber chief executive officer (CEO) and co-founder Travis Kalanick took an indefinite leave of absence. The catalyst was the release of a committee report headed by former U.S. Attorney General Eric Holder that held Kalanick ultimately responsible for, among other things, a toxic culture of sexual harassment and bullying, and the company's multiple difficulties, including a lawsuit with fellow digital titan Alphabet over autonomous car technology and allegations that Uber drivers used a mechanism called Greyball to evade regulation where they had no approval to operate.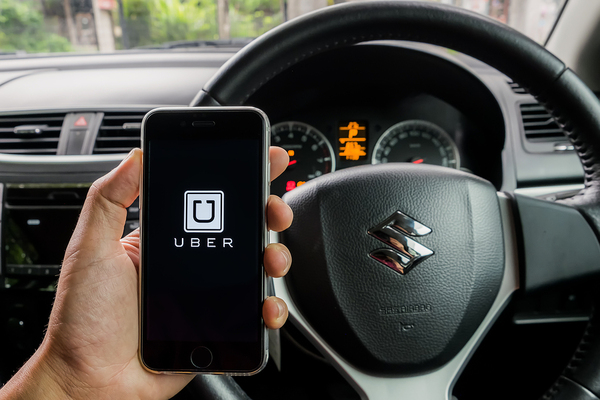 Who will be at the helm of Uber going forward?
The leave of absence triggered a raft of stories and rumors in technology news about who would replace him at the helm of the pioneering ride-hailing platform.
Those rumors continue apace. Replacing Uber's CEO is not proving to be easy. Hewlett Packard Enterprise CEO Meg Whitman, who has led eBay in the past, was the focus relatively early on. She definitively turned it down, however, and issued one of her rare Tweets to make sure the news went public. Facebook COO Sheryl Sandberg, another prominent tech leader, has also withdrawn herself from consideration.
Kalanick in the Wings?
There are several major business strategy challenges involved in the choice.
The first is Kalanick himself, and his reported plans. According to Recode, he has referred to himself as "Steve Jobs-ing it" with the board — in other words, planning to come back to lead the company he founded after a period of disfavor.
The implicit theory, which is shared by some in Silicon Valley, is that a founder can motivate and lead better than anyone who follows.
The second is that at least some on the board have seemed to support him in that plan. Board member Arianna Huffington, for example, has told people she believes Kalanick can change, according to the Los Angeles Times.
The third, as the Los Angeles Times notes, is that Uber needs several major business strategy moves. The things it needs usually are approached by two different styles of leadership — even two people.
One is the innovative, entrepreneurial visionary, a role Kalanick played in the past.
The other is the feet-on-the-ground leader, charged with imparting enough fiscal and operating stability to reassure potential investors and build a successful earnings record.
They also need to continue to repair the mistakes of the past, and to make those repairs visible. The company has spearheaded some moves to repair relations with its drivers, who were feeling disgruntled by company requirements, but needs to repair relationships on several fronts.
Uber also faces challenges that it might have faced were Kalanick still at the helm. Japan's SoftBank, for example, is said to be considering a stake in the firm — which is complicated by the fact that it owns part of several other ride-hailing companies as well.
Uber also has vacancies in a number of other C-suite positions, not just the CEO.
Hiring the feet-on-the-ground leader and other executives may not be easy with Kalanick potentially in the wings. At a minimum, his own analogy with Steve Jobs creates a headwind of uncertainty. It might ultimately unseat any replacement, and the replacements are certainly aware of that.
The search is likely to continue for some time.