Civility in the U.S. seems to be shrinking. A recent Harvard Business Review cites a study finding that an astounding three-quarters of people polled think incivility has reached crisis proportions, on all sides of the political spectrum.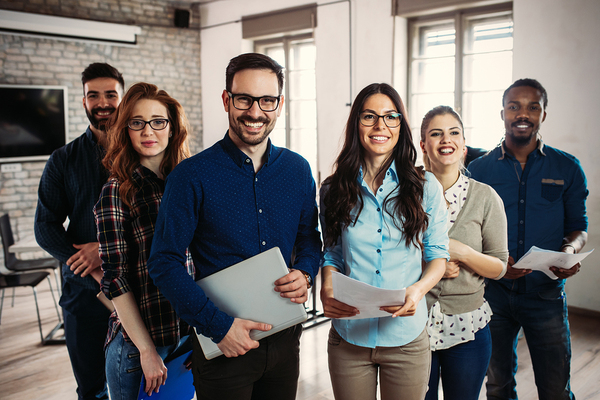 Employees need to be able to work together politely, regardless of whether they agree with each other.
The good news is that people do not cite business as one of the most responsible parties. Politicians get the top place for that, with 75% believing that the rise in incivility is fueled by them. Sixty-nine percent believe the internet and social media are responsible, and 59% think media in general is. Only 31% of people believe business is driving incivility.
Indeed, 86% of people believe that their workplaces are respectful and civil. Sixty-three percent say the environment is more civil at work than outside of it.
How to Use Business Leadership to Foster Civility
Still, the studies also provide some indication that businesses can't entirely rest on their laurels. Twenty-five percent of people have left a workplace because of civility problems. Evidence from a Society for Human Resource Management (SHRM) publication indicates that many people feel as if ordinary office small talk has been replaced by attacks or dismissive remarks. Chat about sports teams, for example, has given way to rage about political or social issues.
So how can business leadership be used to foster civility? There are several methods.
First, managers should model civility. Civility broadly means respect and polite behavior. It means tolerance for different viewpoints. You don't have to agree with coworkers any more than you have to love them. But you have to be able to work together reasonably.
The SHRM notes that employees who are spoken to rudely often pass that behavior on, to other coworkers and to the public. It creates a culture of increasing rudeness and incivility. Managers can be a point in the ever-increasing cycle where rudeness stops.
Second, articulate civility as a value. The sense of civility eroding is relatively new. The sense that public discourse is marked by disrespect can be countered to some degree by simply stating that respect for everyone is a value. It can become part of a larger set of core values.
Third, survey perceptions of civil behavior in your organization. Solicit feedback from employees on civility. If possible, use exit interviews to ask about the level of civility perceived. Are people in your workplace leaving because of incivility? If your customer service employees are surveyed, are they consistently polite? Consider establishing a reward for polite behavior, and sanctions for violations.
Fourth, develop civility training. The contemporary world is full of examples of incivility, from flaming on the internet to road rage. Channel surfing and social media browsing can tend to wash people in incident after incident of uncivil behavior, ranging from intolerance to jeering. The idea that everybody needs to be treated with civility may be moving to the back of everyone's consciousness. Training can help refocus it in the center.
A large percentage of Americans believe the climate of incivility has reached a crisis. While most cite sources other than business as the cause, businesses can do a lot to increase the civility of society overall.