Big data is helping companies to solve a variety of business problems, from financial health to customer service. Could it also be applied to the people you hire?
Like any other part of your business, HR also collects data regarding your workforce, including stats on hiring, firing, longevity with the company, and more.
Companies that are invested in using business intelligence to drive decision-making should also include workforce analytics in their strategy. Here are a few ways your workforce data can help you improve employee hiring, onboarding, and retention.
Monitor Employee Engagement
There's no doubt that engaged employees are invested employees. They participate in the company's successes and are eager to contribute. They're in tune with the organization's mission, values, and goals and feel like they're part of the team.
Measuring employee engagement can take many forms. Some companies use text messaging platforms to get employee feedback on engagement. Others have their own internal social media channels to spur conversations and participation. However you choose to measure engagement, make sure you're reviewing engagement metrics in real-time to give leaders a chance to follow up with lagging participants.
Spot Red Flags Early
If you collect the right data consistently, over time, your data may help you identify red flags in employees before they become larger issues. Red flags could mean that an employee is struggling in a certain area or poses a flight risk and could leave without notice. This data can take many forms, including attendance history, performance metrics, team sentiments about an employee, and even their responses to surveys.
Address Knowledge Gaps
Leveraging workforce analytics, companies may find opportunities for cross-training or upskilling to create a more well-rounded workforce. They may also identify potential knowledge gaps that need to be filled so employees can perform their job up to company standards.
Identifying these knowledge gaps can help companies properly allocate resources for ongoing education and encourage team culture. Plus, addressing skills shortages can help to increase employee engagement and prevent turnover or burnout related to employees feeling like they're in over their heads.
Identify the Best Path Forward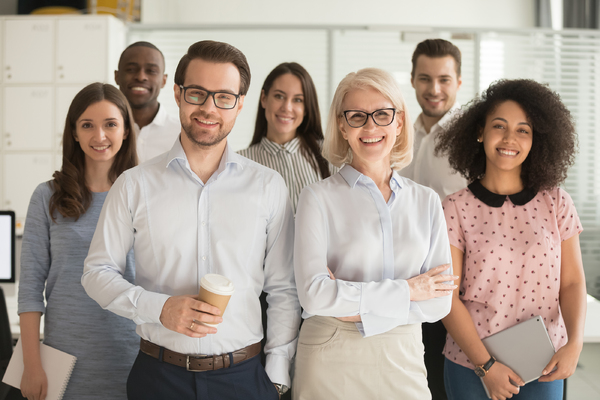 Identify your top talent and help them move up in the company.
HR departments can leverage workforce analytics to identify top performers in the company and help them carve out a career path. Talent development is high on the C-suite agenda, and given how costly it can be to hire externally, companies are doing everything they can to retain top talent and build leaders from within.
Improve Hiring and Onboarding Processes
Seven out of 10 companies take as much as 1-4 months to make just one hire, with the average hiring cycle taking about 36 days. Every day spent on talent search is costing the company money, and many companies are turning to HR analytics to reduce the time-to-hire.
Workforce analytics may be helpful in identifying qualified candidates faster and providing greater value during the hiring and onboarding process. This allows companies to set the stage for a great experience on both sides and potentially improve turnover and retention.
How are you using workforce analytics to improve your business?