The Guardian says, "Get ready for the COVID-19 global recession." They are not alone in alerting business leadership to the new 2020 realities facing us. With businesses closing in response to stay-at-home mandates, how can business strategy evolve to save companies from going under?
Business Strategy
A month ago, business leadership thought coronavirus was China's problem. As the situation evolved, the second line of thinking became a mantra of the short-term financial hit, followed by a return to normal productivity. Many experts now predict this could take many months to recover from, and small businesses are the least prepared to weather this storm.
The New York Times says, "If companies are unable to tap credit to pay their rent, make payroll or finance other activities, it could force them to slash costs, lay off workers, pause investments and even declare bankruptcy." Given the global signs, it's likely that these predictions will ring true.
While the U.S. federal government is responding with economic cash infusions and loans for business and individuals, business leadership must layout unprecedented business strategy steps to keep their doors open during these challenges. Small business owners will likely be the worst hit; most have little in the way of cash reserves to draw upon.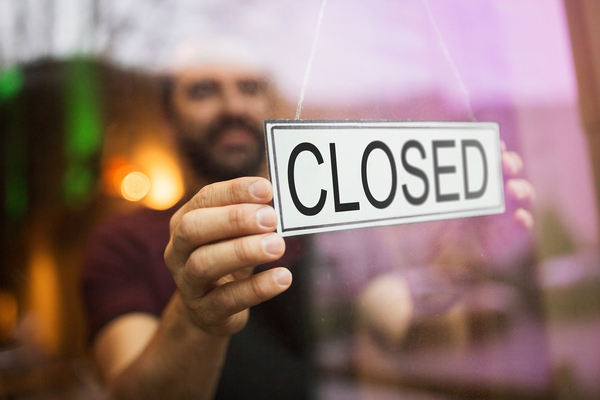 It's a time for tough decisions if you are a small business owner.
Entrepreneur lays out a step-by-step small business guide for dealing with COVID-19. They recommend:
Immediate financial triage that roadmaps how bills will be paid. Create a cash-flow budget with fixed versus variable costs. Prioritize the most important expenses and when they're due. Which expenses can be cut during this challenging time?
Consider layoffs, furloughs, or terminations as a last resort; if you cut too deep, you may lose valuable resources forever.
Look for additional revenue resources by restructuring business models.
Take advantage of the 90-day extension on your tax payments. While you still need to file taxes by April 15th, there are no penalties or interest on the deferment.
Don't wait to file payroll taxes. The payment of these taxes isn't extended.
Consider a loan from the Small Business Administration. They've authorized disaster loans of up to $2 million. This can cover business debt or payroll costs, and the terms are 30-years with a low 3.75% interest rate.
Communication with your employees is key right now. Be clear about the next steps for the business, social distancing guidelines, and worker priorities. Be as flexible as you can on worker sick leave and transition to remote operations whenever possible.
Adapt short-term goals for long-term gains. Don't get stuck in last week's plans; instead, keep adjusting as you go along.
Communicate frequently and clearly with your customers. Make it easy for them to continue to purchase from your business. Use social media to keep clients up-to-date on your operations. If you haven't used social media, now is the time to build a presence. Create an online newsletter or emails to your customer base to create a personal connection during this time of crisis. Your customers will be hungry for the interaction. Get creative in your approach toward upselling existing clients to keep the cash coming in.
Now is the time for tough decisions from business leadership. Developing a business strategy now can help you prepare for what looks to be the global recession to come.