Once touted as the generation that couldn't save for homeownership or starting families, millennials are, on average, getting richer and richer. Right now, roughly 618,000 millennials in the U.S. are millionaires, according to a recent report entitled A Look at Wealth 2019: Millennial Millionaires by Coldwell Banker Global Luxury and WealthEngine. Millennials are defined as the generational cohort born in the 1982-1996 period, who now range in age from 23 to 37.
Millennial Investment Trends
With Millennials' growth in wealth, their investment power and influence surely also will grow. Forbes reports: "Millennials are taking advantage of new alternative investments, focusing on social and environmentally charged causes, and technology. In fact, a 2017 Morgan Stanley survey found that millennials are twice as likely as other investors to put their money into social or environmental investments. As these investments are ongoing and won't be going away anytime soon, this growing trend looks to strengthen our society while focusing on the greater good of the future."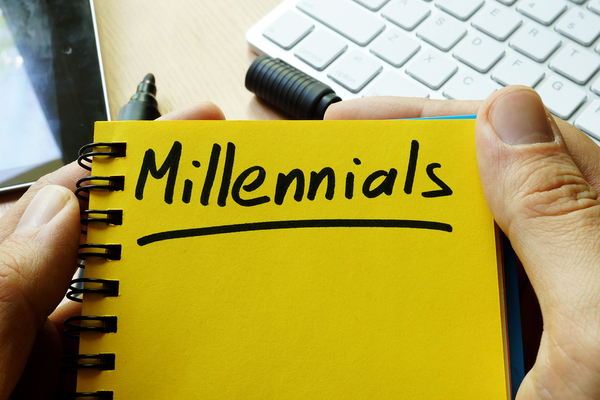 Millennials are doing much better than believed several years ago.
Doing Alright After All
News reports on millennials have focused on their generation's comparative economic woes. They were children or young adults when the 2008-2009 Great Recession hit, the dominant narrative says, who either had to move back in with their parents to make ends meet or were scarred by watching their parents lose their jobs and maybe even their homes.
One subcategory of this narrative has focused on the fact that people who reach young adulthood in a recession are often significantly behind the earnings of those who grow up in robust economic times for life.
It's not just the Great Recession, either. Millennials are the first generation for which student loan debt is a significant burden. A large portion of the income of many members of the generation goes toward student loan debt repayment, which has not been true for their predecessors in Generation X or the Baby Boom.
Finally, many cities in the U.S. have become significantly more costly to live in during the past several decades, which affects the overall purchasing power of millennials drawn to these areas.
This report is an indicator that, despite all those real economic worries, millennials are becoming a wealthy generation. And while a number of millionaires in the cohort doesn't mean, of course, that each and every millennial is financially well-off, it does indicate that there's economic strength in the group after all.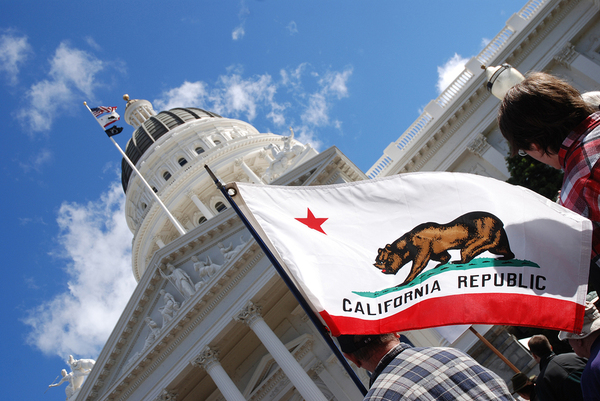 Forty-four percent of millennial millionaires live in California, testimony to wealth creation in the state.
Going Forward: The Wealthiest Generation?
Plus, it isn't likely that the wealth of millennials will stop with 600,000-plus millionaires. The cohort overall is still quite young, and it's expected that more will accumulate significant wealth, In fact, the report estimates millennials will be five times richer than they are today by 2030. The majority of people, after all, accumulate assets (investments, retirement funds, houses) throughout their lives.
Then, the millennials will get a significant transfer of generational wealth from their Baby Boomer parents and grandparents. The process, dubbed the Great Transfer of Wealth, will likely add more than $68 trillion to millennial coffers.
Baby Boomers are currently the wealthiest generation in history. But going forward, the millennials are likely to inherit that crown.
Millennial Investments Also Seek Impact
But evidence indicates millennials may not purely seek financial return from their investments. The Forbes piece notes: "A Fidelity Charitable study supports that finding, showing that 77% of affluent millennials have put money into an impact investment, defined as one that offers social or environmental benefits but still generates a return. They are taking action by investing in companies that support their ideals. These new fields of investment focus on companies that have a positive effect on the environment, society and technological growth."
The study itself states: "Research demonstrates younger generations have a strong desire to integrate giving back and social change across their personal and professional lives. Additionally, they perceive that the responsibility for making a difference is not limited to one sector but shared among a broad array of players, including businesses. Indeed, almost 87% of Millennials believe that 'the success of business should be measured in terms of more than just its financial performance.'"
Millionaire Geographies?
The area the millionaires congregate in is also worthy of note, because the geographies illustrate two principles about millennials.
First, they are likely to congregate in areas of technology news, where innovation, learning, and start-ups contribute to wealth. The vast majority of the millennial millionaires, 44%, are located in California. Silicon Valley towns such as Cupertino, San Jose, and its suburbs, Burlingame and San Francisco suburb Fremont are all in the top 10 towns for millennial millionaires.
Second, though, they are also moving to real estate with less pricey tags than California, so their money goes further.
The number one city for young millionaires is nowhere near Silicon Valley. It's Traverse City, Michigan, whose proximity to rural land and the Great Lakes makes it an appealing and relatively low-cost place to live.