What age groups are expected to spend the most this holiday season? Read on to find out.
Your company's business strategy can benefit from holiday shopping. While retailers are the traditional beneficiaries of holiday shopping, the fact is, the holiday season is good for a lot of businesses. People shopping often open their pocketbooks outside of the gift-giving channel, and people travel more and have more leisure (at some points) during the holidays.
It's good to know the age demographics expected to spend the most so that you can target your products appropriately. Demographics often affect the spend frequency and amount.
Generation X and Baby Boomers Likely to Spend the Most
This year, Generation X (born from the mid-1960s to the early 1980s) and the Baby Boomers (born 1946 to 1964) lead the pack in their spending predictions, according to NPD, a retail market survey firm. Generation X plans to spend the most of any generation – which makes sense, as they are middle-aged and thus at the peak of their earning power. Baby Boomers, on the other hand, are increasingly moving into retirement. Still, they are the generation expected to spend the second-largest amount on holiday shopping.
Both generations plan to start holiday shopping early. The majority of Boomers, 57%, expect to begin shopping before Thanksgiving. More members of Generation X, 20%, plan to start on Black Friday, the day after Thanksgiving rather than before it.
Both these generations also plan to do a lot of their shopping online.
Let's not leave out the oldest generation – the Silent Generation, born before or during World War II and often overlooked in marketing. Forty percent of this age cohort plan to start holiday shopping late, and just 50% plan to do their shopping online. Their total planned spend is about equal to that of Millennials.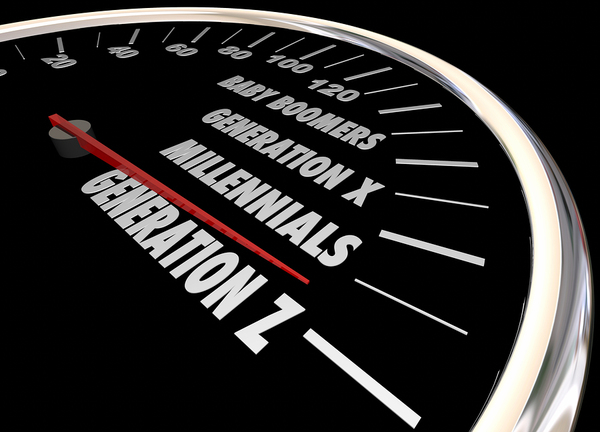 Generation Z plans to shop more in brick-and-mortar stores than Millennials.
Millennials and Generation Z: Less Overall Spending, But Rising
Millennials, the generation born from the mid-1980s to the late 1990s, will lag behind the spending of both Generation X and the Boomers in total spending planned. They are also very keen on economic deals: about 20% plan to shop at venues like the Dollar Store.
However, roughly 33% of this cohort plan to raise their holiday spending over 2018 levels, which is good news for many businesses.
About 20% of them plan to start their shopping on Black Friday, and the vast majority of Millennials will do so online.
Generation Z, the youngest generation of adults, have the lowest spending planned. However, where they plan to do their shopping is somewhat surprising. Online shopping has been one of the most significant trends of the past several decades, right? Well, the youngest generation may be turning that around. While they certainly shop online, they also like to shop in brick-and-mortar stores. They are more likely than Generation X and Millennials to shop for holiday goods at physical locations.
As industry publication Retail Dive points out, this Generation Z preference is a chance for business leadership to build brand loyalty via targeted promotions both in stores and online. Also, although their holiday spending is currently low, the chances are it will rise as they grow older and their spending power increases.