Are smartphones the new salesperson for retail stores? Recent data make a strong case:
More than 85 percent of consumers shop in a physical retail store each week and use their phones to influence purchasing decisions.
69 percent of shoppers would prefer to look at product reviews than talk to a sales associate.
53 percent of shoppers will consult their phone for deals instead of asking a sales associate.
Smartphones are arguably the single most powerful device in the consumer's life, offering a go-to resource to discover, compare, and even purchase products from anywhere. But their increased use has also signaled that retailers aren't doing enough to connect with their customers.
Now that shoppers are increasingly relying on their devices while in-store to inform their purchases, the mobile device's role has evolved well beyond e-commerce. This means retailers have new objectives and opportunities to use this role to their advantage.
How Mobile Phones are Reshaping the In-Store Experience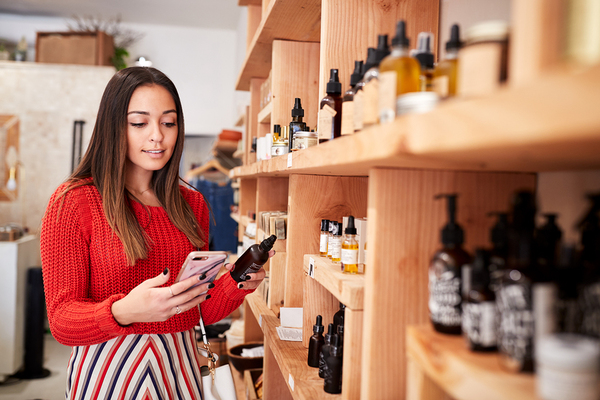 Most shoppers use their phones to compare prices.
Studies show that mobile devices influence roughly $0.56 for every dollar spent in-store, and retailers can no longer afford to ignore their impact on the in-store experience.
The most common ways shoppers are using mobile devices in-store are to check or compare prices and read product reviews or find product information. Shoppers who find a lower price online are likely to purchase it from a website rather than from the store they're in, at which point the retailer transforms from a store into a showroom.
Aside from pricing strategies, many consumers are using their phones to find discount coupons they can use in-store. Apps like RetailMeNot are being launched at checkout to score some last-chance savings on their purchases. Other data shows that 69 percent of shoppers who receive a discount coupon on their phone that they can use in-store will boost their chances of visiting a retail location.
It's a prime example of how the omnichannel is influencing a retailer's digital and physical success. Consumers use the source that's most convenient to them at the time and want no loss of function between the two.
Working in Cooperation, Not Competition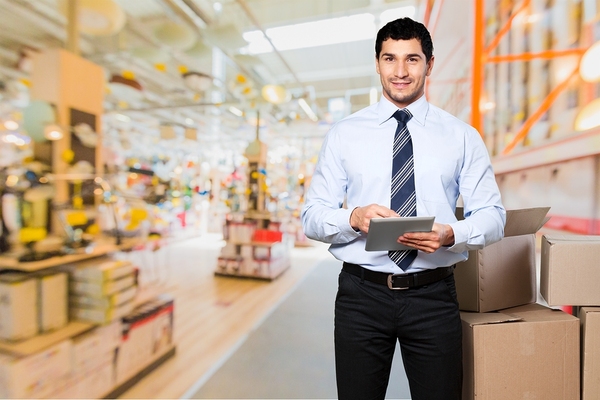 Mobile devices will empower salespeople, not replace them.
Smartphones will never be a complete replacement for the human element, so there will always be a need for sales associates in retail stores. But the salesperson's role may continue to evolve in the customer journey, just as the smartphone's role has evolved in our lives.
Stores that have invested in in-store shopping apps, like Target's Cartwheel app, rely on their salespeople to grow app adoption and usage. They're a driving force behind what makes in-store technology so successful in the first place and can help ensure shoppers have a seamless experience.
Until the desire for a DIY in-store shopping experience hits 100 percent, there will always be a need for a human element.
Technology has always been about making our lives simpler and streamlined. Retailers who dedicate resources to including mobile device technology into the in-store shopping experience will be better positioned to meet the needs of customers who already expect it.
For more of the latest technology news, visit our Technology section.