Lyft, the U.S.'s #2 ride-hailing company, recently had its initial public offering (IPO). Among other takeaways from this piece of technology news, it means that Lyft beat its long-time rival Uber to the public stock market. But speed isn't everything in in the ride-hailing industry.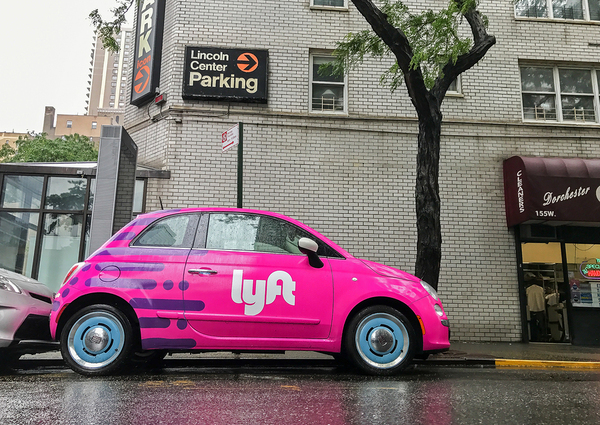 Lyft stock will soon trade publicly.
IPOs for the Ride-Hailing Industry Likely to Spark Interest…
Lyft sought to raise more than $2 billion in capital from the IPO, with a company valuation of nearly $20 billion. That's the biggest IPO so far in 2019, certainly. It's also the biggest since Snap Inc., the parent of social media Snapchat, had its IPO in 2017.
Of course, Lyft's post-IPO ride has been bumpier than it hoped. The Motley Fool: "It's been a rough first two weeks for Lyft a publicly traded company, and things got even worse late last week when Uber's S-1 filing revealed the industry's challenges. Taking a glimpse at the world's leading ridesharing platform was a rude awakening for the thinning herd of Lyft bulls. "
Second, the IPO filing is the starting gun in a race if Uber has its way. Uber has undergone a great deal of unrest and scandal in the past several years, but the current business leadership, a chief executive officer who replaced scandal-ridden founder Travis Kalanick, has said from the beginning that his goal was to put that behind the company and work toward an IPO.
Indeed, Uber has announced an IPO in the range of $100 billion — below the $120 billion valuation that had been rumored — which creates momentum not just for the two major ride-sharing platforms, but for the tech space generally.
Reports the New York Times: "The revelation follows the I.P.O. last month of Uber's main North American competitor, Lyft, whose shares have since dropped more than 15 percent from their offering price. Another Silicon Valley darling, the digital pin board Pinterest, this week set pricing expectations for its own market debut below its last private fund-raising round."
Indeed, Bloomberg points out that Uber's IPO could land in the top five IPOs of history.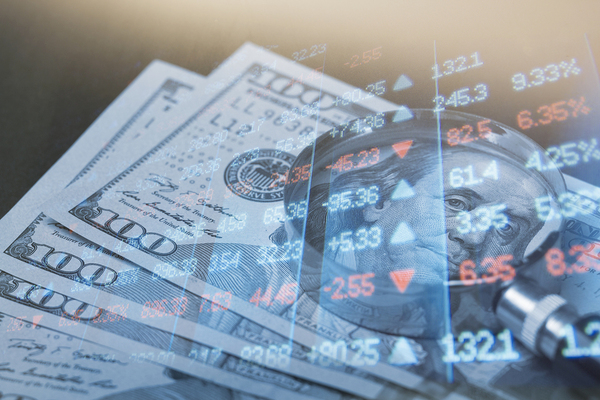 Businesses and stocks need profits to prosper, however, and Lyft has indicated caution on its profitability going forward.
Will Ride-Sharing Profitability Come from New Channels?
The IPOs by one measure are excellent news for Lyft and for the industry. Lyft has developed a reputation among customers and drivers better than Uber's. However, profitability is still a lingering concern for Lyft, likely for Uber, and thus for the ride-hailing industry as a whole.
Lyft's SEC filing was very candid that red ink may be in its future, indicating that costs will likely rise and that the company might not "achieve or maintain profitability in the future."Of course, for all the consumer and tech world excitement about ride-hailing companies, neither Lyft nor Uber have ever achieved profitability.
The speculation: Can the ride-share platforms branch out into other products (bikes or scooters are on the horizon) or even raise fares on its rides? Pricing is notoriously challenging, and in the hyper-competitive ride share space, other rides could be cheaper — remember those bright yellow things called taxis? Ride-hailers, after all, disrupted the transportation business by offering cheaper rides. If they become more expensive, perhaps a taxi turnaround could occur. Uber, for its part, is pursuing diversification, such as delivering not just people to their destinations by food and freight to their destinations.
For example, writes The Motley Fool: "Uber's ridesharing revenue is actually just $9.2 billion. The balance comes from businesses including Uber Eats, Uber Freight, and vehicle financing that Lyft doesn't presently offer. This isn't just about checking down Uber's ridesharing revenue to a multiple just above four instead of five Lyft's top-line results. Lyft will inevitably get into some of these secondary markets, and the payoff could be substantial."
Fortune makes a similar point: "Uber is more complicated than its competitor, making valuing the company ahead of its IPO more difficult and open to interpretation. That's because it's not purely a ride-sharing company and also derives revenue from its food delivery service, Uber Eats, as well as smaller bets such as Uber Freight, [Aswath Damodaran, a finance professor at New York University's Stern School of Business] said. Plus, Uber's ambitions have been more global than Lyft's, which has kept its focus on the U.S. and Canada. Uber is also complicated because of major restructuring in the three years leading up to its IPO, as it exited cash-burning investments in China, Southeast Asia, and Russia, leaving the company with losses in the billions."