Netflix is one of the most successful companies of the last two decades. It's been an incredible success story, for several reasons. First, it's been a paradigm shifter and has reshaped how the U.S. — and the world — watch television, from television shows available as a pilot and then one episode at a time to constantly available programs available for binge-watching. Second, it's become a major corporate creator of streaming content, up from being a delivery service.
It's also created a great deal of wealth. Netflix has a current value in the stock market that is more than that of the Walt Disney Company, at $165 billion. Its programs, with 112 Emmy nominations, have affected the cultural conversations across the nation.
All very well and good, but why should business leadership pay attention to this technology news? Because the company offers many lessons about entrepreneurship, innovation, and disruption. Among them are the following.
Disruption needs to be constant
Those familiar with Netflix only over the last five years may not remember its first incarnation. When the company first started, it rented DVDs via mail order. Customers received DVDs of their choice via mail and returned them the same way. The first Netflix iteration disrupted then-current distribution methods, such as video stores like Blockbuster. It made returns more convenient, renting less expensive, and DVDs easier to find.
But, as a recent Harvard Business Review article points out, the company didn't stop with disrupting the video store. Once it became successful, it essentially disrupted itself by broadening that model.
From already existing DVDs, Netflix has moved into content creation. For 17 years, HBO ruled the Emmys in content creation. Now, Netflix does. And, in the process, it changed how Americans watch television, from channels that needed to be watched at a fixed time to a streaming provider of anytime content.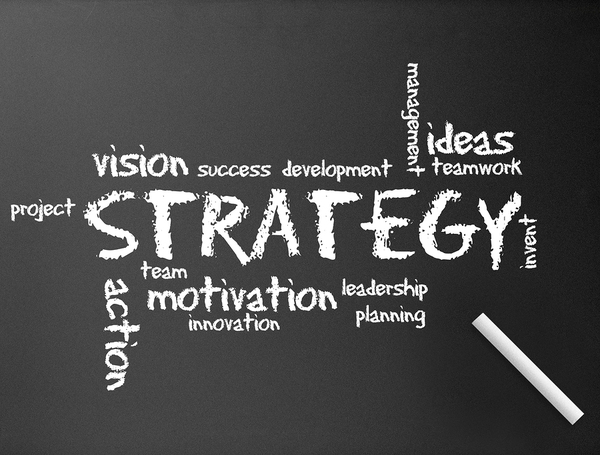 It is a leader in business strategy about innovation, big data, and culture.
Big data needs to be coupled with great ideas
While U.S. consumers may know Netflix best for its streaming services and the convenience of watching, its success is also powered by engaging heavily with big data. As HBR observes, Netflix gathers a huge amount of data on the 125 million current subscribers. What they watch is logged, sure, but so is how much of an episode they watch and if and when they binge watch. The algorithms are designed to develop a system that feeds consumers what they want based on what they've wanted in the past.
Yes, the big data is cool. But it's how Netflix is using it in terms of strategy that's ultimately more meaningful for their business.
Culture matters
Along with paradigm shifting, disruption, and big data, Netflix is known to have a firm hand on what it wants its corporate culture to be like. The culture document asks for honest and searching assessment of an individual's contribution. Culture matters at Netflix, as the promulgation of the document online suggests.
Netflix has affected its industry's methods of distribution and the content that is distributed. It is a leading player in big data. It cares about company culture. Companies wanting to stay on top of disruption and innovation need to do the same.