Blockchain, the distributed digital ledger system, has great potential to streamline and speed transactions in multiple industries. One of them is digital advertising, and earlier this year, that sector seemed on the road to cutting-edge business leadership in integrating blockchain into its processes.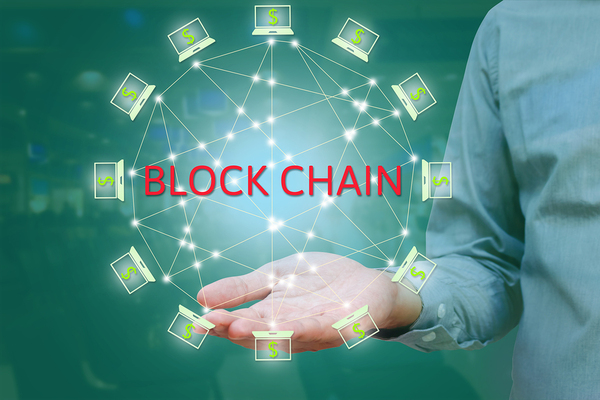 Blockchain could contribute to the digital media business in multiple ways.
Large Jumps in Blockchain Spending Forecast…
The International Data Corporation, forecast that spending worldwide on blockchain would reach $2.1 billion this year, for example, versus just $945 million in 2017, according to industry publication Marketing Dive. Leading companies such as Starbucks, Unilever, and AB InBev invested in blockchain solutions, seeking to increase transparency, decrease fraud, heighten safety of their brands, and optimize metrics.
Have the investments panned out? It may be too soon to tell. But one thing is clear: it doesn't look as if 2018 is the year that blockchain becomes mainstream in digital marketing and advertising.
Integrating innovative methods into organizations often takes more time than anticipated.
…But Bumps in Road Are Occurring, Too
However, technology news innovative doesn't always go smoothly. The move to the personal computer, for example, was not always smooth.
Some observers note that both blockchain technology and the multiple players involved have complicated issues still to be worked out. Tal Mor, the chief technology officer at Taptica and Tremor Video DSP, notes that blockchain technology currently has neither the speed nor the scalability required for the advertising industry. He also observes that the supply chain in advertising is not yet comfortable with blockchain.
Employees need education and training in using blockchain technology, for one thing. In addition, officials from IBM iX, its digital marketing services arm, note that blockchain sometimes causes revisions to be necessary in company processes, such as invoicing or who does what work. This issues can involve corporate strategy, turf battles, and departmental cultures, and they may not quickly — or easily — resolve.
In addition, some blockchain innovators have pointed out that not all digital media providers are fully onboard with the transparency of blockchain. They would prefer to keep at least some information proprietary and private.
The digital media business is also to some extent still undergoing digital transformation in areas other than blockchain. While blockchain may theoretically be viewed as a final stage in digital transformation, other digital processes, such as those closer to customer-facing operations or more visible in the media space, might be viewed as more important than dealing with supply chain issues. And, the amount of transformation any one company can achieve is likely finite within a year.
Falling cryptocurrency markets have also had some impact on the perception of blockchain. Blockchain was initially developed as a way of trading cryptocurrencies, so the two are linked in the minds of many observers. Last year, cryptocurrencies were darlings of investors, returning large profits. This year, many have crashed.
Despite these hitches, though, most observers still believe blockchain has a number of benefits to offer the digital media world, including the opportunity to pare down costs significantly. But right now, the data on benefits is not available, largely because most early adopters are still dealing with integration issues.
Will 2019 or 2020 be the year of blockchain in digital media? Stay tuned.