As the academic year begins, students and faculty at more universities will be working on voice technologies due to an investment from Amazon.
Amazon reported to the technology news in late August 2018 that 18 universities around the globe would receive Amazon Alexa Fellowship funds, focusing on conversational artificial intelligence. It's those same AI capabilities that drive Amazon's virtual assistant, Alexa, a market leader in the space.
Why Amazon increases the Alexa Fund from four sites in 2017 to the larger number reflects the company's investment in AI and its desire to partner with top minds at some of the leading universities. The company believes that the broad investment will allow it to leverage the work of a diverse group of students working on products and services that would benefit from speech and language interfaces of which Amazon has been leading development.
The investment covers two types of fellowships.
The Alexa Graduate Fellowships support doctoral and post-doctoral students working in conversational AI. The fellowships cover tuition, provides a stipend, and offers mentorship from an Amazon Alexa scientist. Amazon will provide Alexa devices for use in coursework and allow students to learn about the technologies, use developer tools and participate in hands-on projects and experiments.
The Alexa Innovation Fellowships give faculty members on ten campuses access to technologies allowing them to serve as campus experts. Fellows receive funding, Alexa devices, hardware and Amazon training. The technology is intended to fuel student entrepreneurial startups using Alexa developer services to integrate voice into their technology solutions.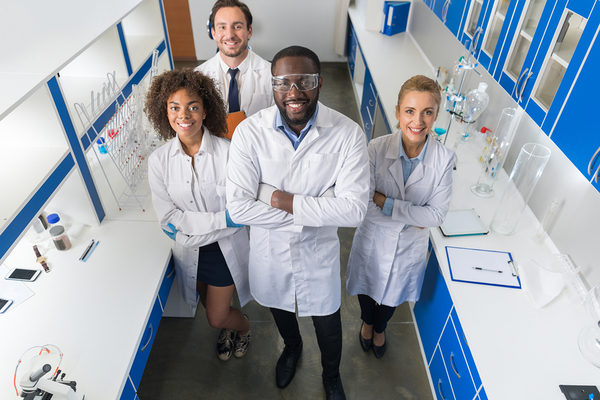 Many universities pursue industry partnerships to attract students, faculty and funding.
A Growing Trend
Companies have long invested in academia, especially among research-intensive universities such as Carnegie Mellon, the only school to receive both the graduate and innovation fellowships. Such partnerships are attractive to both sides.
For industry, the business strategy is clear. They gain access to some of the top research and innovation being generated by leading faculty members and their undergraduate and graduate students. Licensing and intellectual property agreements allow companies to gain an advantage with new technologies.
For universities, there's the clear financial benefit to faculty members and students, making these institutions more attractive to the next generation of talent among faculty and students. The partnerships have received some criticism, especially when the arrangements are not made transparent or the arrangements may not be publicly favorable (such as for military research). There are few guidelines in place, meaning institutions can set their own procedures and make disclosures as desired.
Still, the appeal of these partnerships is compelling. Among other recent partnerships announced:
IBM and MIT created a joint research center with a ten-year, $240 million investment by the tech company to explore research in artificial intelligence hardware and software to boost the impact of AI on industries such as cybersecurity and health care.
Merck and Purdue created the Merck-Purdue Center for Measurement Science in February 2017. Purdue retains intellectual property rights and both sides can initiate new project work. Among recent projects are work in bioanalytics, vaccines, biologics and manufacturing.
IBM and Columbia announced a new center focused on blockchain technology and data transparency, on the heels of IBM's new collaborations with major banks and the introduction of a free course on blockchain technology.
The Amazon announcement and similar ones are an exciting opportunity for both academe and big business to drive forward innovative opportunity.
Smart device technology for the home has become a heavy hitter in the tech industry of late. You can get intelligent crestron system installation in the home to automate many areas of your life with the latest and most exciting technologies.