Digital transformation can be fraught with issues. In fact, CIO magazine reports that 78% of chief information officers feel that their company's digital business strategy is only moderately effective — or even less than that.
But to not embrace a digital strategy is dangerous. Entire industries, such as bricks-and-mortar retail, are imperiled if they don't move into the digital world their customers increasingly embrace.
All the more reason, then, to explore some digital transformation success stories in technology news. Here are four.
Example One: The New York Times Company
As one of the U.S.'s and the world's leading newspapers, the New York Times was once firmly associated with newsprint. But its parent, the New York Times Company, saw the handwriting on the wall of print journalism. During the 2000-2015 period, advertising revenue for print newspapers fell by an extraordinary two-thirds, from roughly $60 billion to $20 billion. Print newspapers, once a reliable way Americans received their news, has been staggering as the main source.
As a result, business leadership at the New York Times Company decided to get out in front with an aggressive digital strategy. They focused on subscriptions rather than a click model, partly to support their original journalism.
In 2016, the New York Times Company reported nearly $500 million in revenue from its digital operations, more than many other digital publications put together according to company reports.
Two: The Walt Disney Company
The Walt Disney Company has arguably been on the cutting edge of technology at least since its movie Fantasia in 1940. Film sound, animation, and even digital design in its theme park rides have been among the factors that propelled Disney to become a household word.
But Disney isn't resting on its laurels. Inc. reports that Disney World visitors, for example, receive an Internet-of-Things (IoT)-powered wristband to speed payment, hotel access, and standing in line for tickets (which has nearly become a thing of the past). The company also uses the wristbands to collect data on customer experiences, which can be used to drive ongoing improvement.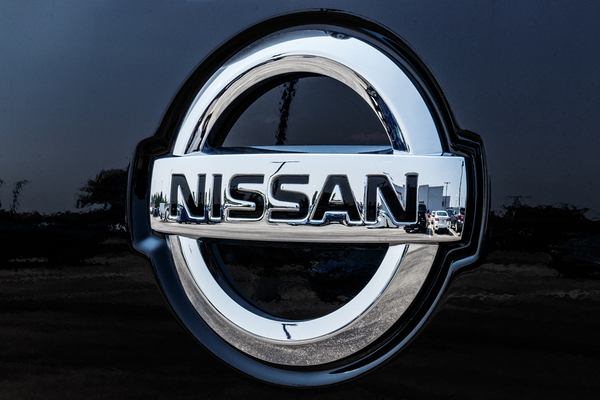 Nissan's digital strategy involved standardizing Windows software across the company.
Example Three: Walmart
Walmart is also a household name, of course. But it's far less associated with digital technology than the first two examples.
But that's changing. Walmart, like the New York Times Company, arguably sees the handwriting on the wall, just in its retail sector. Amazon is a powerhouse that has not only lead the paradigm shift to online shopping but is simply increasingly becoming America's store.
Walmart is adopting some of Amazon's strategies. It's focused on its online operations, offering low prices and generous return policies to compete with Amazon. Also, it advertises that it is membership-free, especially around Prime Day, to make Walmart seem more attractive than Amazon Prime.
Example Four: Nissan
Lest we believe that every digital transformation has to be synonymous with cutting-edge technology, there's the digital transformation of Nissan.
According to CIO, Nissan's digital transformation involves bringing in Microsoft Office 365, Outlook, Skype, and mobile apps to divisions that previously apparently didn't use them. These digital software offerings are fairly common in the corporate world, but Nissan's business units were unified in using them, which made centralized communication and planning suboptimal.