While service design is a relatively new approach to design, it's one that is becoming more prevalent. At the intersection of technology, aesthetics, human-machine interface and cognition, service design is taking hold as an important business strategy consideration.
Understanding service design – why it matters and how to do it – can make a major impact on companies and their relationship to customers.
Service design is the work that plans and organizes people, communications, infrastructure and materials related to a service. The desired outcome of a service design approach is to improve the service's quality and create a better interaction between the provider and customers.
The concept was first introduced in 1991 at the Köln International School of Design.
A recent article in the technology news highlighted some of the principles of service design and noted several examples of companies that are embracing the approach. Among the principles are:
User Centricity. People are the heart of service design. Good uses of the approach allow the user do what they sought out to do by using the app or website or technology. By starting with the user outcome in mind, service designers create better experiences with features and tools that drive better endings.
Clear Purpose. You want to be able to intuitively understand how to use the technology using service design. Tools and features need to be easy to find. The user should quickly understand what the purpose is and how to use it.
Setting Expectations. Good service design needs to be clear about the time, cost and actions it will take for a user to complete the desired task, and specify any restrictions.
Few Steps. Simplicity means requiring the fewest number of steps necessary to complete a desired task with as few instructions as possible.
Consistency. The design and usage of the tool should have a consistent look and feel throughout the experience. This means using the same language, instructions, design, and interface.
Usability. Everyone should be able to use the tool easily and broadly.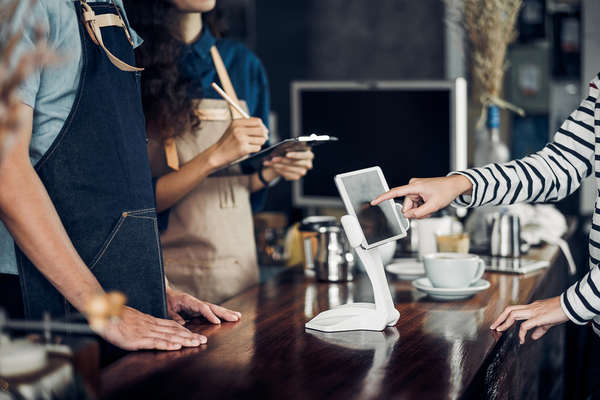 Service design has applications in the products we use and technology interfaces, such as self-service menu kiosks.
For many business leaders, the concept is best known for the processes that help inform the design and usage of products and services. They include two tools widely used in business today:
Personas. The sales persona is a profile of the shared traits and attributes of a type of customer within a larger customer segment. This archetypical customer's preferences, needs, motivations, and values help to design different types of interactions and messages.
Customer Journeys. A key tenet of service design is to create an easy-to-follow path for users. Customer journey maps help show the various components of a person's engagement. Taken from the customer perspective, a customer journey map aligns squarely with the service design premise that you want to help someone achieve a desired outcome.
Service design is a responsive approach that allows companies to adjust quickly to changing preferences or usage patterns. Using intuition, user behavior, and good design practices has helped many companies – Apple and Airbnb are two strong examples – to build loyal bases of customers.