While companies often think of their reputation as a way to attract customers only, it's just as importantly a method of attracting top employees. In an employee marketplace such as today's, with unemployment at record lows, it's important to have a strategy to attract good performers.
The Importance of Employee Perception
It's particularly important to focus on a company's reputation with employees because there is evidence that the vast majority of employees perceive a mismatch between how organizations speak about their workplace environments and the reality that employees perceive in those environments. A recent Harvard Business Review, for example, notes that just 19% of employees feel that their daily work experience matches what the company promotes it as being.
In other words, companies can bill themselves as a culture that promotes from within, or fosters innovation, but may not be seen that way at all by the people that do the work.
In addition, if employees are dissatisfied with their work experience, they have places to publicly express that dissatisfaction as never before. Sites like Glassdoor, for example, post employee reviews, and negative ones can dissuade potential employees from even looking at organizations.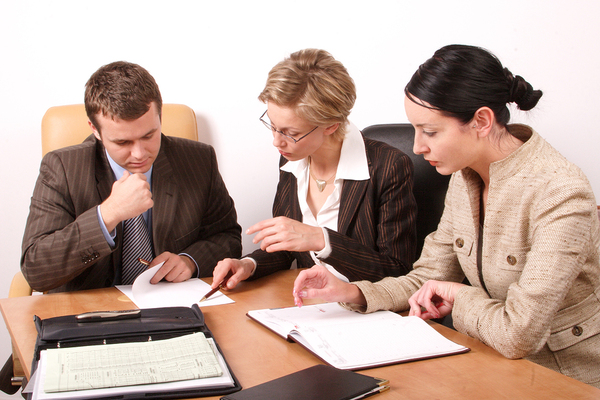 Develop a plan to assess how employees feel about their working experience.
Building a Reputation with Prospective Employees
So what can managers do to build their reputation with potential employees? The HBR suggests several steps.
First, measure whether or not you have a gap between what business leadership thinks of the organization and what employees think. You might be doing fine, with a good match. But if not, you need to know. Further, you need to know what doesn't match, and the degree of mismatch.
Develop an assessment method. Do you want to survey new hires once they're 3 months in, use employee reviews or exit interviews, or create surveys? Choose a method that will let you assess both new and existing employees.
Second, use social media methods to let employees talk about the work experience. Companies touting their good qualities to prospective employees may not be seen as fully credible. But the same information provided by employees may be more meaningful.
Cisco Systems, for example, has created a very popular blog where employees talk about corporate life. Done well, such a tool can be used — and passively functions as — a recruiting method.
Third, grow employee engagement and actually become a better company for your employees.
The HBR notes that employees generally look for 3 different types of qualities in companies they want to work for. Business strategies can focus on a combination of them to draw potential employees in.
The first is "table stakes attributes," the qualities such as salaries and promotional paths that get people in the door as employees. The second is "legacy attributes," or what the company is known for historically. Patagonia, for example, has a reputation as an environmentally conscious company that matches its employee perceptions. As a result, people who value the environment highly are drawn to work there.
The third is "forward-looking attributes," or what the company wants to become. Companies who want to be leaders in AI, or to revolutionize manufacturing, for example, need to publicize that to draw in employees for whom that future would be attractive.
Burnishing an organization's reputation with potential employees takes time and effort. These 3 methods will make it easier to attract top employees.