Ever wonder how many venture capital funds raised by budding entrepreneurs go to women-led businesses? The answer is: not much, although the percentage of funds given to women-led enterprises seems to be growing.
According to PitchBook, a mergers and acquisitions, private equity, and venture capital database that keeps track of the gender breakdown, teams composed of all women obtained only $1.9 billion of the entire $85 billion that VCs plunked down last year, as reported by Fortune. That's just 2.2% if you're keeping track.
Teams made up of all men, on the other hand, obtained 79% of the VC funds, or roughly $66.9 billion. Where's the remaining 19%? Well, 12% of VC funds were given to teams with both genders on them, and 7% was given to teams where the gender wasn't noted or confirmed.
An Incremental Rise for Women
As unbalanced as the gender split seems to be, women-led enterprises are actually doing better incrementally. Last year, women received just 1.9% of VC funds, which was the second-largest percentage to that time since PitchBook started tabulating the data in 2006. Only 2014's figures were more positive for women.
And, at 4.4% of all deals, women-led teams turned in the strongest showing they ever had in capturing a piece of the pie.
Still, crunching more numbers shows how much ground women have to cover to even get within hailing distance of parity. The average deal received by women-led teams barely topped $5 million, while the average deal for men was slightly less than $12 million.
The largest round received by a female-led startup company was $165 million for Moda Operandi, while the largest for a male-led enterprises was $3 billion for WeWork, a coworking site.
Women received 368 deals in total during 2017, while men received 5,588.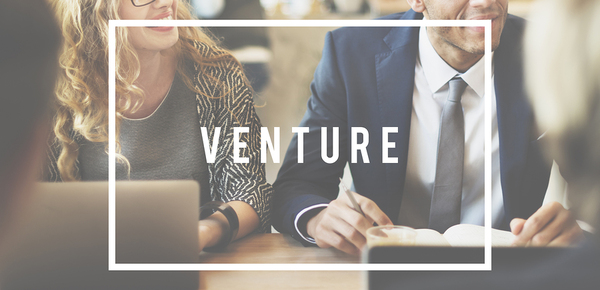 Women received just 2.2% of VC funds in 2017.
Reasons and Solutions
Why is the showing so abysmal given the relatively high attention that gender inequality has received in Silicon Valley, where so much VC activity takes place? Even VC activity outside the tech belt is influenced by its mores.
Fortune observes that the rationales advanced for the disparity in past years is likely also true in the current one. First, women don't make up a lot of VCs either, at just 8%. People tend to give to leaders who look like them. Second, women tend to ask for less. Third, women are often judged on performance, while men are judged on potential.
Since start-ups, the very enterprises that often rely on VC funding, are often about potential rather than performance, women can end up being disproportionately penalized.
Some women company founders, such as the chief executive officer of start-up fashion company Stitch Fix, believe that the relative paucity of VC funding is helpful to women entrepreneurs, forcing them to build sustainable and hard-headed business models.
Stitch Fix is currently headed for an initial public offering.
Inc. also points out that women historically have raised more from crowd-funding than men do, and suggests that crowd-funding may be a viable business model for women as a result.
While women-led firms received more VC funds than last year, the figure is still very low, at 2.2%. More women in VC firms and more boldness in asking might help to equalize the figures. Another essential consideration is that of judging women and men equally in terms of performance and potential.