The industry publication Marketing Dive recently named online retailing behemoth Amazon its Marketing Disruptor of the Year.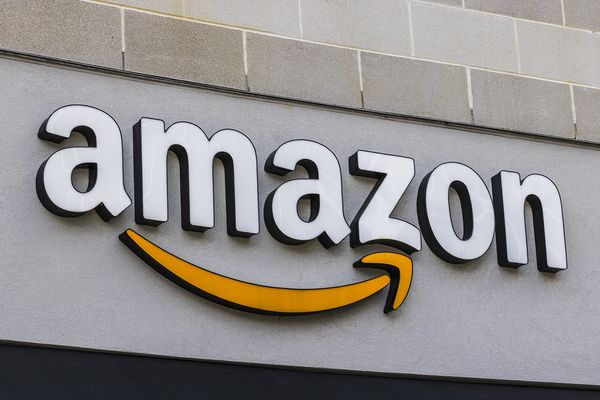 Marketing Disruptor of the Year!
The Product Search King
Why? Well, increasingly it looks as if consumers aren't so much heeding advertising and other marketing campaigns they might view through other channels as simply going on Amazon to look for products. Last year, 55% of all product searches in the United States were conducted on Amazon.
Marketing executives point out that Amazon is certainly giving Google a run for its money as the search engine of choice for consumers in the market to buy something.
For some time, both Google and Facebook have been considered a "digital duopoly" in the marketing world. But Amazon is a third force, because not only does it serve as a search engine and ad conduit, it actually sells the products.
Amazon's ad revenue for 2017 is expected to hit $1.65 billion. That's more than both Twitter and Snapchat, which are also ad conduits.
Perhaps most disruptively of all, Amazon might be bringing the creation of ads in-house. This Fall, it signed a 15-year lease for a New York City advertising office on Madison Avenue. That's Mad Men country, home of the U.S. advertising industry.
More Ad Revenue, and More
ClickZ and GroupM's Catalyst data indicates that 63% of the companies that currently advertise on Amazon have plans to hike their 2018 spending on Amazon ads. Only 54% plan to increase spending on Google. Fifty-three percent plan to hike spending on Facebook, and only 30% plan to do so for Twitter advertising.
One of the chief reasons why is that consumers increasingly buy Amazon products. Thirty percent of the batteries sold in the U.S. are Amazon's brand, for example, rather than legacy brands.
So legacy brands need to spend more and more advertising on Amazon to keep its offerings visible as consumers search for the product.
Essentially, Amazon has disrupted the marketing field with a two-pronged strategy. They either sell their product, or receive advertising revenue from competitors who want to sell their products on Amazon's platform.
The same is likely to happen as a result of Amazon's new acquisitions. In 2017, for example, it purchased Whole Foods. Whole Foods products will thus likely receive favorable product placement on the site, coming up first when consumers search or browse for food products.
Competing grocery and high-end prepared food companies will thus need to increase their spending on Amazon ads to keep their products visible.
It also has an increasing number of consumers paying it simply to deliver products the fastest way possible. The number of Amazon Prime members rose one-third in 2017.
In addition, of course, Amazon is pioneering the use of Big Data and algorithms to sell more products, faster. It is also pioneering the move into voice recognition technology, with its Alexa product, which were a popular seller this year.
Alexa performs multiple tasks, but if it's asked to search for products, it is likely to return Amazon's products first. It thus becomes part of the "Amazon's platform begets either Amazon products being purchased or Amazon receiving revenue from competing products" business strategy.
Amazon is Marketing Disruptor of the Year for 2017 due to its strategy of being a de facto search engine for many American consumers, which leads legacy brands to spend a great deal of the marketing dollar on Amazon in order to compete.