Last year, the U.S. Federal Trade Commission (FTC) issued a warning to two Instagram influencers in the gaming industry who, the warning said, had endorsed gaming site CSGO Lotto without disclosing their stake in it. At the time, the FTC's ruling requiring disclosure, the first on social media influencers, was viewed as a potentially dampening force on the burgeoning field of social media influencers — a category that combines fan enthusiasm and connections with potential financial rewards.
Instagram's #Ad Hashtag Climbed Nearly 200%
Well, the data are in, and the Instagram influencer market, at least, was not only not dampened, it roared in 2017, rising nearly 200%.
The number of influencer Instagram posts, demarcated by #ad, doubled over the course of the year.
Influencer marketing is widely viewed as an alternative to slick branded advertising and traditional ad campaigns. Influencers are ordinary citizens who post on their social media accounts highlighting their use of products and services. Millennials and Generation Z, especially, are thought to find this more authentic and more compelling than the campaigns of yore.
They also access it a great deal. Industry publication Marketing Dive quotes the research of Klear, a data company, as reporting that on Instagram, 1.5 million posts were tagged with #ad. Over the months, #ad-tagged Instagram posts increased to 171,000 in December from 85,000 in January.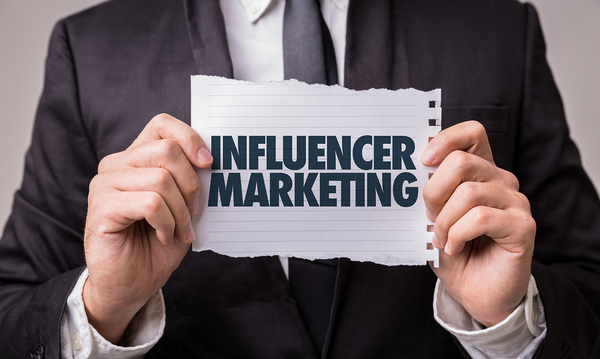 Millennials and Gen Z consider influencer marketing more authentic and trustworthy than traditional advertising.
Brands Active in Multiple Categories
The categories are generally those that lend themselves well to the image-centric channel. Fashion and accessories were the #1 category, with Daniel Wellington, a Swedish retailer, joining Coach, Nordstrom, and Forever 21 as the most active brands.
Beauty and cosmetics were the #2 category, with food and beverage following closely behind at #3, used by such venerable brands as McDonald's and Coca-Cola. In fact, food pictures have become so common on Instagram that Klear reports that brands are looking for other ways to focus on their products.
Automotive is the #4 category in terms of the number of #ad hashtags and consumer electronics is the #5. Then, travel is #6, entertainment is #7, retail is #8, technology is #9, and fitness and wellness brings up the #10 spot.
Influencer posts have a reach. Ninety percent of them get up to 1,000 "likes" each, a measure of audience engagement. The average #ad influencer post gets 682 "likes."
Top brands, such as Daniel Wellington, receive over 50,000 unique Instagram mentions each month, from influencers and celebrities. The company uses these as a sales engine, and was mentioned by Klear as one of the most rapidly growing fashion companies using Instagram.
Roughly 84% of Instagram influencers are women. Forty-three percent are 18 to 24 years old; 30% are 25 to 34 years old.
Interestingly, Instagram influencer market is centered in only a few countries worldwide. Nearly 50% of #ad posts originated in the U.S. Nine percent came out of the United Kingdom. Italy and Germany accounted for 5% each, and Canada and Australia 4% each.
Instagram influencing, once thought in some peril because of last year's FTC ruling that partnerships or other linkages had to be disclosed, is more robust than ever, rising nearly 200% on the year.