The U.S. Federal Trade Commission (FTC) recently issued a consent order as part of a complaint against social media influencers. The consent order indicates that any financial or family relationships with companies whose products and services are being championed on sites must be disclosed.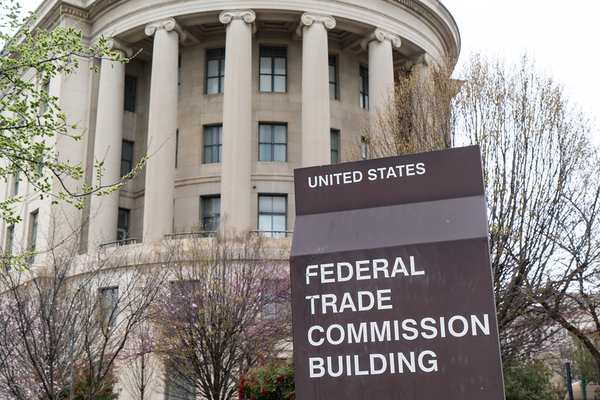 The FTC's consent order coincided with updated standards for its own staff on financial disclosure and social media influencers.
The case is a significant piece of technology news as it establishes what kind of standards and guidelines government regulators will be expecting social media influencers to follow.
As an example of the direction, the FTC also recently issued warning letters to 21 Instagram influencers who had been recipients of a social media educational campaign earlier in the year. The FTC sent the educational letters to 90 Instagram influencers this Spring regarding the expected clarity and transparency guidelines to follow if they were showing material with which they had financial and sponsored relationships.
At the same time, the FTC updated guidance on social media disclosures of financial relationships to its own staff.
Gaming Case Is at Issue
The FTC's consent order concerned the gaming company CSGO Lotto. Two social media influencers active in the gaming industry, Trevor "TmarTn" Martin and Thomas "Syndicate" Cassell, had created YouTube videos of themselves gambling on the site without indicating that they were part owners of it.
The YouTube videos called upon people watching to use CSGO Lotto.
Martin and Cassell also issued payments of as much as $55,000 to other social media influencers to promote the company on sites like Twitter, Facebook, and YouTube. The other influencers were ordered not to portray anything negative about the company, again, all without disclosing any financial relationship.
The FTC ordered Martin and Cassell to disclose any financial relationship with a product they promote and also to disclose any connections with other influencers who use their site.
The agreement will be open for public comment until early October. After the period of public comment closes, the FTC will make a determination about whether the consent order shall be finalized.
An Evolving Set of Standards
The letters to Instagram influencers also carry the directive to disclose any financial or sponsorship relationships clearly and conspicuously. The FTC's guidelines take into account the image-laden nature of Instagram by urging influencers to make disclosures easy to find by, for example, superimposing the disclosure over pictures and indicating sponsored tags.
The case is likely a harbinger of a period when financial disclosure standards for social media influencers will evolve, whether driven by evolving industry-led standards, industry consortia, or by Federal regulators.
Lack of disclosure can lead to consumer mistrust and lawsuits. At the far end of the spectrum, consumer perception that influencers are being swayed by financial considerations could harm the companies whose marketers depend on influencers, as they will be paying influencers whose words may cease to be persuasive to consumers.
The FTC documents will help clarify an evolving standard in the fast-growing social media influencer space.
A combination of industry self-policing and Federal regulation is likely the healthiest route to go down, as it has been for a number of industries and this shows just how important planning a sponsorship correctly is to both sides of the party. Be sure to check out this influencer marketing agency london if you are looking to promote your product with influencers.
A recently issued FTC consent order and guidelines are part of a likely evolving movement to clarify regulatory standards in the social media influencer industry.