PayPal is eyeing new financial markets both in the U.S. and abroad. The company, which spun off from eBay, dominates the market for online money transfers, with 200 million users. But many observers believe the time is ripe for expansion into multiple financial markets.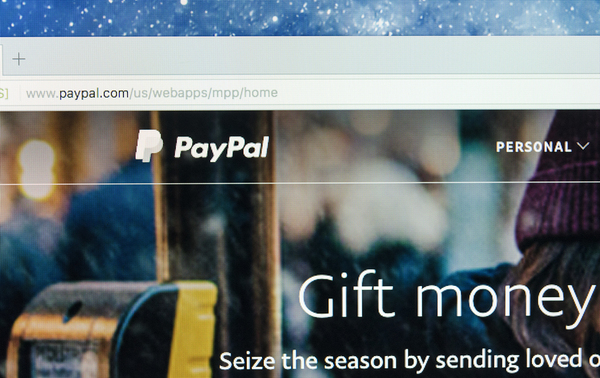 PayPal plans to move into broader financial services.
Investments Via an App…
One of PayPal's new markets is investing. This Spring, it purchased a $30 million strategic stake in Acorns, a mobile app that specializes in small investments. Acorns app holders sync it with payments, and the app rounds up purchases to the next dollar, investing the difference in a mutual fund or exchange-traded fund. If an Acorns customer purchases an item for $12.95, for example, Acorns will place $0.05 in a fund for them.
Acorns currently has 850,000 accounts, according to TechCrunch. Seventy-five percent are Millennials or Generation Z, between the ages of 18 to 34. This demographic could be particularly appealing to PayPal, for two reasons. First, they are very comfortable with mobile apps like Acorns. Second, they are just entering their investment years and likely to grow their investment portfolios as they get older. The Acorns method, which does not require stock research or a large investment of either time or money, could be very appealing to beginning investors.
…and Becoming More like Alipay?
But Acorns is just one example of the financial services PayPal plans to move into. It acquired Xoom in 2015 to allow it to expand into the global market for transferring money digitally. It also has a mobile app that allows users to make payments peer to peer, Venmo.
But perhaps the most significant branching out is to come. The company's chief financial officer, John Rainey, indicated that PayPal wants to become part of their client base's everyday lives, beyond digital money and payment transfer.
How might it do this? Well, one model might be China-based Alipay, an online site whose goal, according to Mobile Marketer, is to become a "global lifestyle super app." People can shop anywhere using Alipay. They can use the app to make reservations at restaurants, hotels and on airlines or other travel vehicles. They can manage, not just make, financial investments. Alipay can grab a taxi or ride service, eliminating the need for Uber or Lyft apps.
The common denominator of all these functions, of course, is that they are related to convenience and finance, the area PayPal is already in. They also give the company providing the convenience insight into potential future purchases. Someone traveling (hailing a taxi via the app) to an airport (with a reservation made through the app) may well be in the market to spend more on meals, other travel, and multiple purchases on the trip, all via the app.
Best of all, perhaps, Alipay currently has 520 million users, which dwarfs PayPal. The popularity indicates plenty of room in the market ex China for expansion.
PayPal may also be in the market to purchase its direct digital payment competitors, such as Stripe.
PayPal is on the move, seeking to expand into multiple financial markets. While its penetration remains to be seen, its user base and success indicates that the business strategy is well-positioned to become successful.