Proximity marketing is the practice of sending alerts via mobile phone to consumers based on their geographical location, needs (such as if they are waiting for dental help), history of purchases and preferences, and other factors, such as weather.
How Proximity Marketing Works
One aspect of proximity marketing is intent on getting customers into stores in order to drive store sales, as part of a company's business strategy.
A retail store, for example, could send a nearby customer a sale coupon to try and get them into the store. A drugstore selling umbrellas could alert its customers about an umbrella sale if it is raining.
But proximity marketing can be used to alert shoppers who are already in the stores to deals in the aisles they are shopping. Grocery and drugstore customers, for example, may see sales coupons pop up in their phones as they look for items in an aisle. In this case, proximity marketing is used to drive more sales in a store than perhaps the customer would do without coupons or other sales incentives.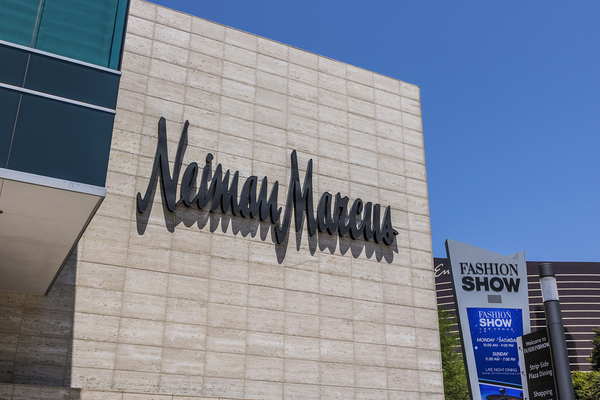 Several major department stores have instituted proximity marketing.
A Panacea for Bricks and Mortar?
Because of the sales-driving capability and the physical location, a number of observers see proximity marketing as a potential help to bricks-and-mortar stores, which have lost considerable business to online retailers.
There is certainly evidence that a growing number of retailers have proximity marketing programs. In 2016, for example, half of the U.S.'s retailers rolled out proximity marketing programs, including such large chains as Macy's, Nordstrom, and Neiman-Marcus. The number is up in 2017.
A survey of grocery store shopping in 2014 indicated that sales were increased via proximity marketing, according to Forbes. The percentage of buyers trying a new product or brand as a result of a smartphone proximity marketing ad climbed 49%, and proximity marketing alerts were responsible for 75% more store visits. Nearly half of consumers shop with a mobile phone.
Challenges Remain
But some challenges remain, regardless.
One large challenge is that consumers must have a retail store's app on their phone in order to receive alerts. That implies that the consumer is always a loyal and frequent shopper of the store, so proximity marketing may have an uphill battle drawing in more and different customers.
Another challenge in technology news is that proximity marketing raises legal and regulatory issues. Preference and history data need to be gathered in a way that meets regulatory standards and is transparently understood by consumers, as does geographical locale data. There need to be opt-out capabilities.
It also remains to be seen whether customers will see proximity marketing as a good deal and helpful to them, or an annoyance.
One potential solution to the customer having to install the app is to run proximity marketing through Facebook. The social media giant was testing beacon technology several years ago. As Forbes points out, the 1.3 billion user base of Facebook translates to a 1.3 billion potential customer base for retailers.
Another is the Physical Web, a Google product that has the potential to send a retail store's URL to mobile devices.
Ideally, to get the best possible results, businesses should combine proximity marketing with an ongoing digital campaign using their website and social media platforms. They may also want to consider bringing in someone for search engine optimization, such as an SEO Manchester freelancer, to help really boost numbers.
For example, by using digital marketing techniques such as foreign link building, it's possible to reach an even wider, potentially global audience.
If you're interested to learn more about online marketing techniques like link building, check out programminginsider.com for a detailed guide.
Ultimately, proximity marketing is here and working. It remains to be seen whether it can fully meet potential challenges.