Want to know the major advertising trend of the third quarter of 2017? An increasing linkage between brands, social media, and real life. It follows hot on the heels of the major advertising trend in recent years, which has been the increasing linkage between brands and social media, with brands using social media to reach into people's lives.
The business strategy goal of both trends is obviously the same: creating moments that sell the brand and its products, plus promote brand awareness and identification. They are overarching goals that intensify with every quarter.
Increasing Interactivity Between Life and Social Media Channels
The trend for the third quarter was intensified by increasing use of the more visually oriented social media, like Snapchat and Instagram, with brands urging users to participate by sending images of themselves participating.
Here are some of the most innovative campaigns.
All the Sugar…
One of the more notable events linking real life and social media with brands occurred via a campaign for Kind, a manufacturer of healthy treats. The event? Putting more than 45,000 pounds of sugar in New York City's Times Square. Why that particular substance and metric? Ah, you see, sugar is in unhealthy snacks, and more than 45,000 pounds is the amount of sugar children throughout the nation consume every 5 minutes.
The event was broadcast on YouTube and Facebook, allowing viewers to see both the sugar and the sculptures of children (made from sugar) that were also part of the event. Specifically, the event promoted the company's Fruit Bites, a no-sugar-added snack.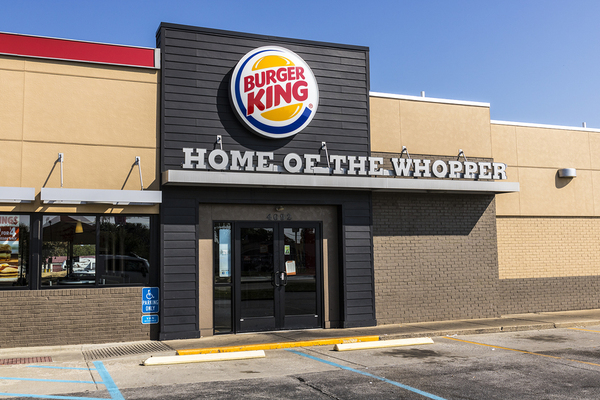 Free Whopper to anyone fired!
…and a Single Whopper…
Despite the popularity of video- and image-oriented social media, one of the most innovative interweavings of real life and social media came on a social media channel that is not particularly image laden, and in fact, is seldom used for brand advertising.
It was Burger King's Whopper Severance campaign, which promoted a free hamburger if customers had proof that they had been fired. The campaign, which began in August, is somewhat counter-directional to the strong job market. But perhaps a strong job market intensifies the sting a free Whopper is meant to alleviate.
…Plus So Much Perrier
Sometimes the campaigns linking brands, social, and real life just went for a block party theme with their products on tap. Such a campaign was hosted during the third quarter by Perrier, which also used New York City as a site.
Specifically, Perrier used Soho as the backdrop for a Perrier Flavor Studio. (Soho is the traditional artist district.) Those on site enjoyed live DJs and art made for interaction. Also on tap? Offerings of free, new flavor watermelon- and strawberry-flavored beverages, made into "mocktails" to enhance the fun. The party was widely shared on social media, with viewer participation encouraged via hashtags.
Innovative brand campaigns are clearly alive and well, as is the use of social media to promote identification to those near to the event and far away. It's likely that the fourth quarter will see its share of image-laden, social-driven campaigns.