Will the U.S. economy expand in the future?
Leading economists believe the answer is yes, but not at the rate of growth it enjoyed for much of the 20th century.
Northwestern University economist Robert J. Gordon, the author of The Rise and Fall of American Growth, notes that from 1870 to 1970, the U.S. economy grew at an annual rate of about 4 percent.
Growth began to slow in the 1970s to about 3 percent annually until 2006. In the decade since, growth has slowed to 1.3 percent. Driven in large part by the recession, growth has also stalled due to a shrinking working population as Baby Boomers retire.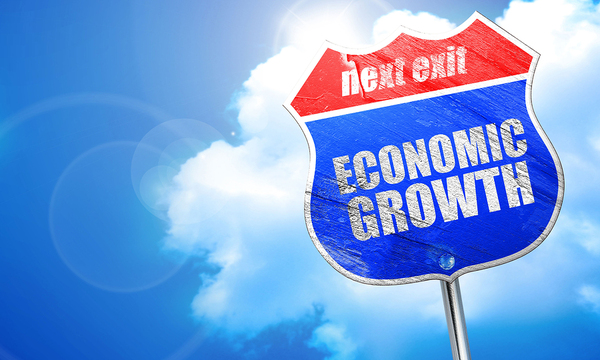 The economy will continue to grow, economists say, but there are threats to future expansion.
A Surprising Factor in Stagnating Growth
Gordon and other economists interviewed for a recent podcast say there are a number of factors that are likely to keep U.S. economic growth slower than in the previous century:
A reduced number of available jobs due to innovations in digital technologies seen every day in technology news reports
A continuing decline in the U.S. labor force
Increasing income disparity
Yet the economy is still growing and economists believe it will continue. There are a number of optimistic signs:
Real GDP was up by 2.6 percent in the second quarter, compared to 1.6 percent real GDP growth in the first quarter, according to the Federal Bureau of Economic Analysis.
Increases were seen in consumer spending, business investment, federal spending, and exports.
Personal income grew by 3.2 percent, compared to 2.8 percent growth in the first quarter.
The Federal Reserve in June noted it expects GDP to grow by 2.1 percent to 2.2 percent, unemployment to drop to 4.2 percent to 4.3 percent and inflation to be 1.6 percent to 1.7 percent, all projections that were more optimistic than earlier estimates.
Challenges Remain
There are several issues that will continue to threaten strong economic growth in the United States and may require a shift in business strategy, according to various experts:
The U.S. faces a massive structural deficit — largely comprising social safety net programs such as Social Security and Medicare — that will continue to grow. These deficits cover 20 percent of GDP today and could climb to 30 percent by 2050. The deficit is only worsened by a slowed economy, without the tax receipts to pay for those programs.
Our aging population will continue to strain those federal programs. In the past decade, the U.S. population over 55 has doubled and will grow by 1 million citizens annually for the next 15 years.
There is uncertainty about the future of trade agreements such as NAFTA and the country's shift towards protectionism.
The rapid growth of GDP in China and India. A PricewaterhouseCoopers report noted that the India economy could exceed the U.S. in purchasing power by 2050, with the United States falling to third worldwide.
Short-term gains appear to be likely, despite not being at the historical trends of the last century.