Despite national drives in some sectors, globalization appears to be a driving force showing steady progress.
Nationalistic elections in the past several years in the United Kingdom (Brexit) and the United States (Trump) may garner major headlines and debate among policy pundits, but the reality is that the movement toward globalization is still a critical factor that is not going away anytime soon.
In fact, it appears that, despite certain movements, there's ample evidence to support why globalization is still the wave of the future. A recent report by the Bank for International Settlements (BIS), the central bank for central banks, indicates that claims that we've reached peak globalization are overstated.
However, the BIS did note that the global financial crisis has slowed globalization efforts, Further, the report argues that technology, not globalization, is the main driver of in-country inequities in income.
Among the other key insights in the BIS report:
Global trade is growing, albeit at a slower rate than the world economy, one of the few times since the 1800s such a rate discrepancy has occurred.
In the United States, large multinational companies account for about 90 percent of trade.
Trade between emerging markets has more than doubled since 2001, with China accounting for 90 percent of that growth.
Globalization has been critical in raising standards of living and lifting "large parts of the world's population out of poverty."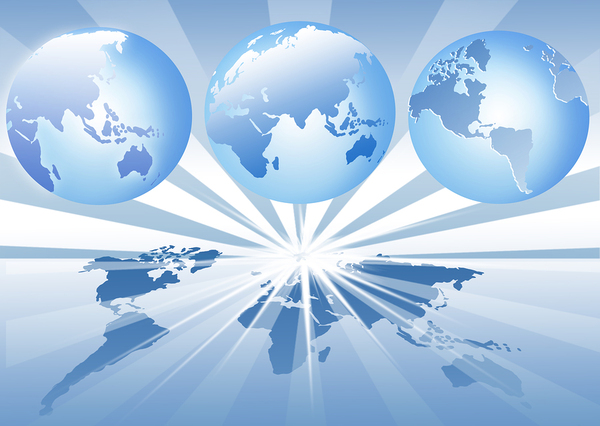 Asian countries are increasingly driving global growth.
The Asian Advantage
While anti-globalization sentiment is spreading in some parts of Europe and the United States, in Asia, a leading driver of globalization, such sentiment is not in play. There, the emphasis is on using globalization to build better national economies and raise standards of living, goals shared both by governments and businesses. The public generally agrees with this stance, too.
Asia is benefitting from several agreements that will see it continue to play a key role going forward. One is the recent free-trade pact signed by the Association of Southeast Asian Nations (ASEAN) with China, India, Japan and South Korea.
The second is the United States' withdrawal from the Trans-Pacific Partnership. As tensions mount to weaken the European Union and North American Free Trade Agreement, Asian countries are poised to become the main engines of globalization.
Asian states are actively leading a pro-globalization drive via the Regional Comprehensive Economic Partnership (RCEP), a consortium that includes the 10 ASEAN member countries, Australia, China, India, Japan, New Zealand and South Korea. Collectively, those countries account for about half the world's population and 30 percent of its gross domestic partnership. There is some talk of adding several large South American countries – Chile and Peru – to the RCEP group.
Slow But Steady Growth
Despite a dip in 2008 and 2009 during the Great Recession, world merchandising trade volume has been on a slow but steady upwards trajectory. According to the World Trade Monitor, reported by the Netherlands Bureau for Economic Policy Analysis, worldwide trade grew 4.2 percent from July 2016 to January 2017, the index' largest six-month gain since 2010.
The BIS report argues that any local inequities created by globalization can be addressed by sound domestic policies that help those negatively affected. Business strategy, it argues, should continue to embrace a global approach.