Your employees are obviously one of the most important parts of your business and without them, you can get nothing done. This is why it's important to look after them while also keeping track of them. By using the products from companies like Mitrefinch Canada, you will be able to keep track of employees and see if there are any issues or common absences then easily deal with the problems. This will greatly benefit your business because your employee management will be so good.
Employee turnover and attrition are expensive propositions for businesses. As a result, businesses have long sought to identify remedies to lower employee turnover rates.
Increasingly, businesses are turning to predictive modeling and deploying tactics such as monitoring social media to provide clues as to who is likely to quit and why,
While the practices may evoke notions of Big Brother, there are good reasons why employers may want to deploy as may weapons as possible in combatting high turnover rates. As employers consider the best ways to retain employees, a new question emerges about why employees quit: Can it be predicted?
High cost of turnover
The cost of turnover is higher than ever for several reasons. In certain industries, the labor market is considerably tight and in others there is such job insecurity people are loath to become the newest hired at a different organization. With work increasingly focusing on team approaches and team outcomes, finding the right match for a vacant slot on a team is harder than simply filling a position and with the growth of the finance, insurance, and real estate industries accounting for almost 21% of GDP, it is estimated that It costs approximately $15,000 to replace a single employee.
This has led to some nefarious means – spying on employees' work habits when connected to computer networks to see what sites are being browsed. Others are turning to deeper analytics programs to provide in-depth analyses as to why companies are unhappy.
In an article recently published in Harvard Business Review, the following were noted as the main reasons people leave a job:
Dislike for a boss or supervisor
Lack of visible opportunities for job growth or promotion
Offered a better position, usually with higher pay
These primary reasons for job flight have been pretty consistent for years. What's different now are predictive analytics tools that can indicate when an employee may choose to leave. Such moments can become triggers for people who size up how they are doing compared to others in a peer group or how well they expected to be doing at that point in their lives.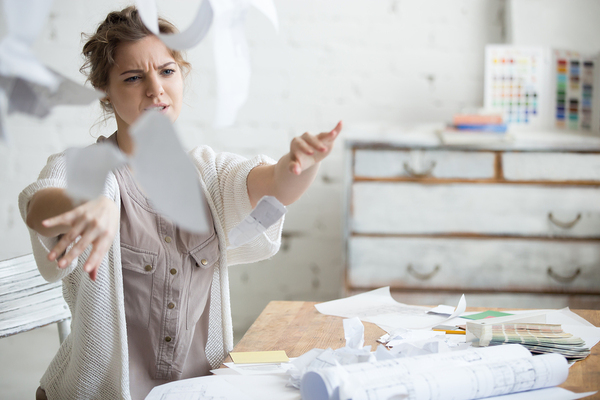 Bad boss, lack of growth or a big anniversary can all result in an employee leaving.
These moments include work- and non-work-related instances, including:
A work anniversary, either at the company or in the current role, during which job-seeking activity jumps by 6 percent and 9 percent, respectively, some employers explore the options of different office anniversary ideas to try and boost morale, show gratitude and recognition towards employees that are coming up to an anniversary.
Birthdays, especially midlife milestones such as 40 or 50, during which job-seeking jumps 12 percent
Social gatherings such as class reunions, which spur a 16 percent increase in job-hunting tasks
The business strategy of heeding the clues
Companies are indeed monitoring activity on corporate systems to identify likely job leapers, from website and phone logs to activity in parking garages that may indicate job interviews. Others are hiring outside companies to monitor employee social media use, particularly with whom employees are connecting.
While it can seem chilling to have such watchful monitoring, smart companies are not doing so out of spite. Instead, these companies are compiling "likely to leave" scores and working to improve leadership development, team building and engagement with at-risk employees. Some of these companies are using it to identify employees at other companies to target for recruitment.
Preemptive focus is far more effective at retention than trying to counteroffer when an employee has a job offer in hand. The long-term costs of not paying attention to employees more likely to leave are far greater.