In many ways, 2017 has been the year of imploding retailers. Sears, Macy's, and more have been hit with falling sales, store closures, and rumors of bankruptcy, all the more notable because of the size and one-time reach of the brands.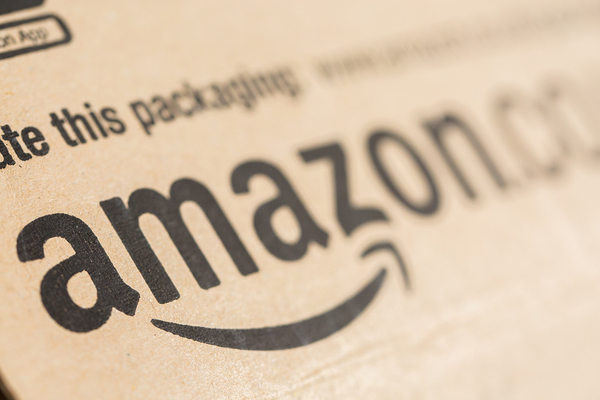 Amazon is the largest online retailer, and the most innovative.
But the imploding retailers are imploding because of their bricks-and-mortar locations. Retailing has undergone a paradigm shift. The American way of shopping is now more online than local mall.
But online retailing has also kicked off a renaissance of innovation. It has allowed retailers to offer unprecedented selection and customer convenience. Many retailers have used the direct-to-consumer shipping model that online shopping offers to cut prices as well.
Who are the most innovative retailers? Every year, Fast Company creates its list of the World's Most Innovative Companies. Read on for a look at the top three retailers.
The Most Innovative Retailer: Amazon
Perhaps not surprisingly, the company that heralded online shopping and had a great deal to do with building it into a powerhouse comes in first. It's Seattle-based Amazon. The company was founded in 1994 to sell books, but is now the biggest U.S. online retailer, offering everything from home furnishings to groceries, movies to office supplies. Its Kindle e-reader provides hardware on which to read, and its voice assistant Alexa fulfills consumer commands.
Amazon is a formidable shipping giant, with facilities all around the world. It's highly efficient, with deliveries in as little as two hours. It has hopes of eventually placing packages in drones to speed delivery even further.
Amazon is also notable for reversing the move toward online by opening its first bricks-and-mortar stores. It has both a bookstore and a convenience store in Seattle. The bookstore is largely a display area for books, and the convenience store is testing digital forays into automated checkout. Still, the moves underscore how much Amazon innovates in the retail space.
The Second Most Innovative Retailer: Casper
A lot of retail innovative over the last decade or so has been the rise of the direct-to-consumer model. Everything from cold medication to eyeglasses is sold by online retailers at steep discounts.
Fast Company cites mattress retailer Casper as its second most innovative retailer for applying that model to the mattress industry. It has been in business for three years. Customers choose the mattress they want to be delivered to their door.
Caspar was powered by campaigns on social media like Instagram and Snapchat. But it was also powered by the sheer ease and convenience of shopping for a big ticket item that would be delivered to one's doorstep.
In addition, Caspar makes online shopping even more attractive by guaranteeing that they will issue a complete refund if the customer is not satisfied after 100 days. It's a business strategy that removes any uncertainty about not being able to try out a product in the store.
The Third Most Innovative Retailer: Home Depot
The Home Depot is a classic big box store, often located in suburban areas, offering a wide assortment of home improvement and garden products. Yet it makes the third spot on Fast Company's most innovative retailers list because of its augmentation of the big box format. Since 2013, it has focused on online retailing, either using the direct to consumer model to deliver or facilitating the pickup of products that are ordered online for later store receipt. The company has deliberately focused on e-commerce rather than opening more stores.
In addition, bricks-and-mortar employees have the use of a Home Depot-proprietary device that helps them quickly search for products on behalf of customers. That eliminates frustrating customer searches and positions the employees as knowledgeable and helpful. Fast Company cites these as reasons that the company had its most profitable 12 months ever in 2016.
Don't take the current downfall of retailers as a sign that retailing is dead. These three companies prove it is not.