Biotechnology is likely to be one of the most innovative sectors in American business going forward. The most innovative companies combine research into the genome with the innovations of digital technology and of the digital world, including big data and crowdsourcing.
Each year, Fast Company develops a list it terms "The World's Most Innovative Companies." In the biotechnology sector, it highlights the following companies as the top 4 innovators.
#1: Medtronic
Medtronic was picked because of an innovative delivery system for type I diabetes, which affects children and young adults. It developed a wireless pump and glucose monitor that does what blood draws and human responses used to do: reads blood sugar levels and releases needed insulin.
This system is just one of several innovative developments for the widespread condition of diabetes the company is involved in. Others are pairing Fitbit data on exercise with blood sugar readings to create datasets of how exercise impacts the blood sugar of diabetic patients.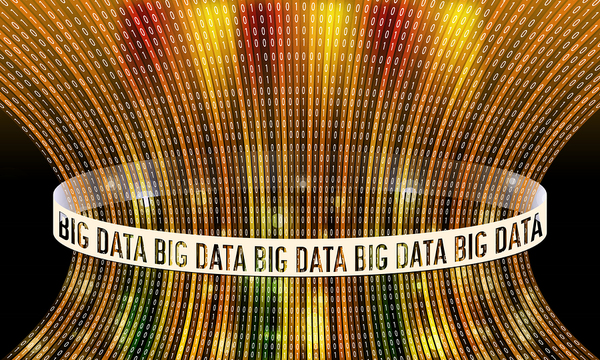 Many firms mine big data for breakthroughs.
#2: Celmatix 
Celmatix's claim to biotechnology fame is the utilization of Big Data for fertility issues. It has developed a software, Polaris, that can be helpful in predicting fertility. The product steps into something of a gap in existing fertility assessments and treatments, where women trying to conceive are often given advice focused more on factors such as age than deep assessments of their individual biology. Polaris allows physicians to compare women's profiles with a database of thousands of other women, and to customize a treatment plan based on the data.
Another product under development is Fertilome, the first "multi-gene panel test" for women's fertility issues.
#3: Johnson & Johnson
Although pharmaceutical companies acquiring biotech firms is common through the industry, venerable pharmaceutical company Johnson & Johnson makes the innovators list because of its JLAB, an incubator for 130 companies throughout two countries.
One of the notable start-ups pegged by Fast Company is Epibiome, which is developing a method of stopping infectious diseases that don't use antibiotics that eliminate beneficial bacteria.
Another is Applied Molecular Transport, which is creating new treatments for inflammatory bowel disease (IBS) and other autoimmune conditions.
#4: 23andMe
23andMe is engaged in purveying genetics testing kit company. The kits have proved very popular with, for example, adoptees and other people utilizing DNA to understand their personal lives.
But the company makes the innovators list because of the research the kit's popularity has enabled. The more than one million people who have used the kit agree to let their data be used in research and surveys. Stanford University is using the data to research the genetics of skin cancer and big pharmaceutical company Pfizer has utilized it to research potential markers for depression.
23andMe is also working with the U.S. Food and Drug Administration to let consumers have access to its genetic-based health reports.
The most innovative companies in biotech combine digital technology, big data, and biology breakthroughs in the service of medical and research advances.