Robot delivery is quickly shifting from sci-fi movie plot line to everyday reality, and so far, consumers who have leveraged the technology are mostly embracing it.
Everything from Domino's pizza to groceries from Kroger is currently being transported by a robot on college campuses and in various markets in California, Texas, and others. But will the practice eventually make its way across the country?
Here's where we are as of 2019 and how much further we need to go:
The State of Delivery Robots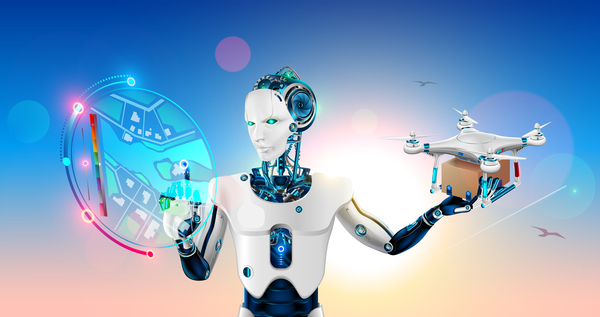 Will robot delivery ever become the norm?
From rolling car-like robots to robots that walk like humans, there's no doubt that robotics technology is on the cusp of changing our lives as we know it.
Earlier this year, Starship Technologies raised a massive $40 million in funding to expand its robot food delivery service to 100 college campuses by 2021. The cooler-sized robots use autonomous technology similar to that of self-driving cars, including cameras and sensors to navigate the streets and maps to track their location. Other companies like food delivery giant Postmates have also launched their own robots for delivery.
In Starship's case, their focus on the late-night food industry is destined to skyrocket as the new delivery technology expands. Robots operate in rain or shine from the early morning until late nights and travel at roughly four miles per hour — a pace that's fast for walking but not too fast to intimidate the humans it's sharing the streets with.
To date, Starship robots have made roughly 100,000 deliveries since its launch and have traveled more than 350,000 miles, putting it literally miles ahead of its competitors. But that hasn't slowed down a growing number of competitors, including those with big names and deep pockets, from joining the race.
Amazon recently rolled out its last-mile delivery robots in some southern California test markets, hoping to reduce the need for vans and human delivery service in the last mile. During these tests, the robots are designed to act autonomously but will require human accompaniment for observation in case something goes wrong.
Automaker Ford is also experimenting with the robot industry using robots that walk upright and can complete deliveries using Ford's self-driving vehicles. Rather than inconvenience consumers with having to walk to the curb and retrieve their package from a self-piloting car, the robot will carry the package to the doorstep. Ford has partnered with Agility Robotics to design the human-esque robot, which is capable of carrying parcels of up to 40 pounds.
In 2018, robotics company Nuro announced a round of funding that will enable the production of robots that can deliver almost anything — groceries, flowers, tools, prepared food, or just about anything else that can fit into the robots. The goal is to provide a feasible delivery method for small businesses that otherwise wouldn't be able to deliver goods to consumers.
What Else Needs to Happen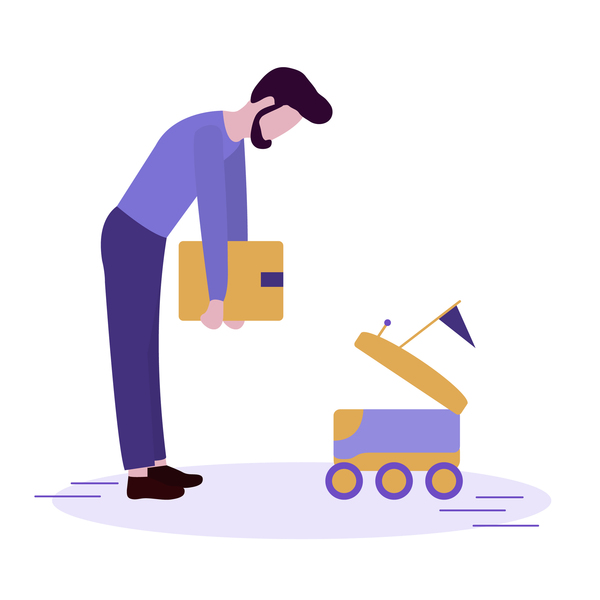 Many companies are already experimenting with robot delivery services.
To continue the advancement of robot delivery, companies like Domino's Pizza are looking beyond the logistics and tuning into the overall customer experience. They want to ensure the food remains hot and presentable throughout the journey and make it easy for customers to use the service.
Though it's unclear how robots will fare in smaller markets or when we may start seeing them in the streets, one thing is sure: the ongoing interest will only continue to unlock its potential.