Microsoft is the embodiment of what it means to give back to the community, but the company also recognizes the value of building a strong internal community that allows them to continue serving others.
An exceptional company culture isn't easy to build and can be just as hard to maintain. But that hasn't stopped Microsoft from creating an impactful and enviable sense of community that sets a strong example for others to follow.
Here are four ways every company can follow Microsoft's lead to strengthen their company from within:
Build an Internal Social Network
Enterprise-level social networking provides employees a direct way to connect with peers and company leaders alike, share ideas, and ask questions. Microsoft CEO Satya Nadella and other company leaders engage with employees on Yammer to create relationships across all levels of the organization.
Leaders take a proactive approach to monitoring questions and providing answers in real-time. This allows the company to engage in meaningful conversations and respond accordingly.
Get Daily Feedback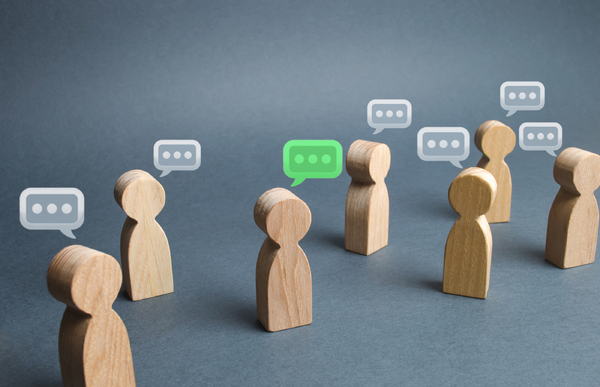 Feedback is essential for ongoing improvement
The Daily Pulse is a survey sent by the HR department to a small sample of employees each day to gauge employee perceptions about the company. The responses to the survey are beneficial for acquisitions, reorganizations, and other changes within the company.
Live Events to Share Visions and Values
Microsoft's monthly town hall meetings allow employees to weigh in on everything from leadership to company culture. These meetings are broadcast live so that all employees worldwide can join the conversation.
During the meeting, Nadella provides a monthly business update and answers questions from his Yammer page as well as directly from the audience. This allows employees to talk about issues that matter to them and receive direct responses from business leadership.
These events are also made available on demand so employees can replay them at their convenience.
Create an Employee-Centric Community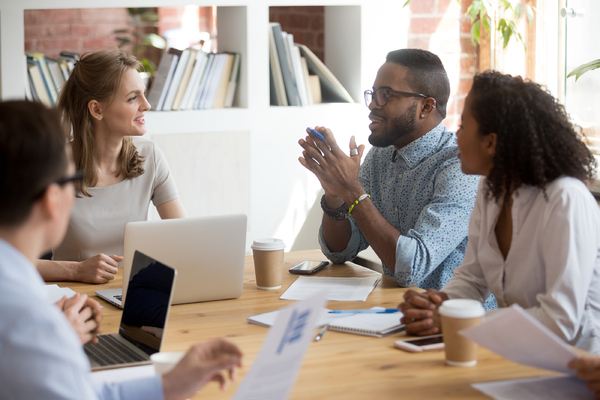 Every employee should have a voice
Microsoft invests heavily in its people. The company promotes ongoing education and learning opportunities through its "Growth in Mindset" video series. Business leaders aren't hiding behind desks and doors, but rather visible across the organization. They empower employees to not only take ownership of the company's values but also enforce them by holding each other accountable.
They put the employee at the heart of everything they do because they acknowledge that their internal community is the primary driver of the company's success. Strong business leadership prioritizes the employee experience, giving each person the tools and knowledge they need to take care of customers.
And through this approach, every employee is better positioned to become a leader.
How Are You Building Community from Within?
A successful company begins with a strong internal community. It's not just about hiring the right people from the start, but also essential for business leadership teams to proactively engage them, empower them, and allow each person to have a voice in the company.
Microsoft is an admirable leader doing all of the above and serves as a primary example for others to follow.