It's no secret: Businesses focus relentlessly on defining and building internal culture. Team collaboration is essential in complex enterprises. Creating the right teams, providing them with the right resources, and ensuring they are clear on tasks and outcomes is a key element of business leadership.
Unfortunately, the problem around improving internal culture comes not in the strategy, but rather in the execution. Fostering collaboration does not need to be focused on group activities or "forced fun."
Instead, successful corporate examples can show the way.
Why Team-Building Activities Fail
Too often, an executive's strategy around internal culture gets translated — and implemented — into a dreaded team-building activity in the workplace. Whether it's an offsite ropes course challenge, a shared activity or office bowling nights, often these activities are considered artificial constructs that do not really focus on the intended outcome. Anyone who has been a part of a corporate retreat or team-enhancing activity has experienced the analogies and metaphors intrinsic in group experiences.
Building a better paper airplane or learning how a band achieves "perfect harmony" are interesting diversions, but they do little to foster long-term cohesion. The realities of every-day work pressures quickly dissolve any temporary bonds developed at a day-long workshop.
Mars Reevaluates Collaboration
Several years ago, Mars Inc. executives sought to better understand how teams collaborate effectively. They discovered through questionnaires and interviews with 125 teams that the key to great collaboration was surprising: an understanding of individual motivation.
Mars found that employees were most clear about individual work objectives. There was a high degree of ownership among tasks that they were responsible for. What's more, a review of 360-degree feedback tools showed that the two primary strengths identified were action orientation and results focus.
Mars surmised that the individual motivations were so strong that collaborations were not happening as a consequence. Getting work done independently was rewarding, both personally and in their reviews and evaluations.
The company shifted its approach to collaboration, which had previously been ill-defined with no firm definitions or rules. It was considered messy and cumbersome.
Instead, the company developed systems and frameworks for collaboration. The core was two questions asked of any team:
Why is their collaboration essential to achieving their business results?
What work, which specific tasks, would require collaboration to deliver those results?
Forcing teams to answer those questions helped teams develop a clear purpose to their shared work and shared responsibility for outcomes. The key was to let the teams develop the answers to those questions collectively.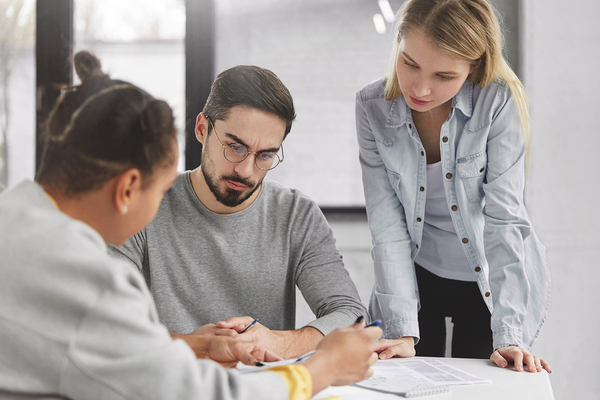 Mars Inc. discovered that individual achievement was highly valued, creating a barrier to team collaboration.
Other Collaboration Solutions
Teams need other elements to be successful, including:
Employee hiring practices. Companies should look for candidates who can speak to collaboration in previous work and can understand roles and shared responsibility. New employees should be educated about the expectations around collaboration.
Feedback. Leaders need to know what is getting in the way of collaboration by seeking feedback. Ask about resource needs, what's blocking employees from collaborating, and if there individual personalities or corporate culture issues that need to be addressed.
Evaluate. Some employees may be reluctant to participate in collaborative work. Leaders should intervene and gain understanding about why people are not participating.
Collaboration is a powerful tool to drive business strategy. With a deeper understanding of motivation and structure, organizations can build the right frameworks to drive collaborative work.