Maine-based retailer L.L. Bean made headlines earlier this year when it ended a decades-long returns policy. Bean, the maker of outdoor wear, had long allowed customers to return any item, at any time, in any state of wear, for a full refund, no questions asked. As of 2018, though, the venerable retailer will only accept merchandise purchased over the last 12 months.
Fraudulent Returns Are a Growing Problem
L.L. Bean's announcement highlights an increasing problem throughout the retail sector: fraudulent returns. Some customers are bringing back products that have clearly been worn — and in some cases, worn, and worn, and worn. (Bean management offered a returned ski jacket that had 3 years' worth of lift tickets still on it as evidence.)
Fraudulent returns are eating into retail profit. Last year, fraudulent retailers added up to a loss of $17.6 billion throughout the sector. All returns in 2017 equaled $351 billion, which comes out to roughly 10% of the total $3.5 trillion the U.S. retail sector brought in. Retailers estimate that roughly 11% of their sales next year will be returned as well. They forecast that 11% of those returns will be fraudulent.
Returns are a legitimate part of the retail experience. They serve to reassure consumers, especially online consumers, that they can buy without fear that a product will not suit in some way — not the right size, color, or different than it appears.
In fact, for many retailers, such as eyeglass apparel company Warby-Parker, returns smooth the way to purchase. Consumers can be sent a number of glasses, try them on, purchase what they like, and return the rest.
But fraudulent returns break the sales contract, because returned items have either been used or purchased second-hand. (Apparently, some people haunt thrift stores and resellers in order to buy merchandise that they then return for full price.)
The return of clearly used merchandise has risen in online age. Why? L.L. Bean itself apparently blames social media, which has popularized the practice. Some retailers, like Home Depot, believe that fraudulent returns have contributed to the opioid epidemic, as returns are used for cash to purchase drugs.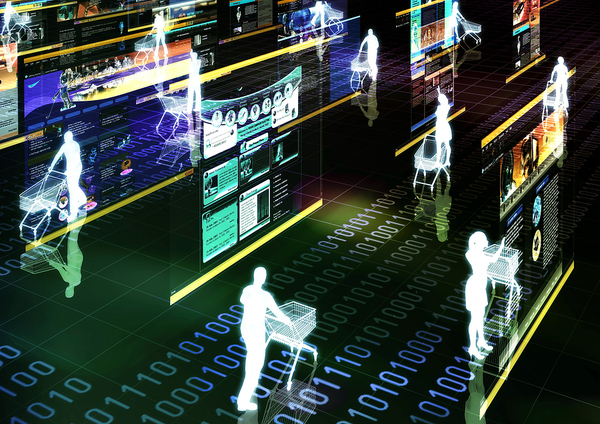 Retailers Fight Back…But Will It Lose Them Customers?
However, the digital age has given retailers a way to fight back. Many have worked with an analytics firms, The Retail Equation (TRE), to identify customers who may be fraudulently returning items.
The stores using TRE has some of the largest names in U.S. retail, including Best Buy, J.C. Penney, Victoria's Secret, Sephora, and Home Depot.
Other retail giants, like Amazon, may also flag customers with suspicious or excessive returns.
If customers are thought to be engaging in fraudulent or excessive returns, stores can either ban them from returns, stop returns for a certain period of time, or — as Amazon is reportedly considering — closing their accounts.
Business professors at the University of Pennsylvania's Wharton School note, though, that the digital profiling, while understandable, may lose retail establishments some customers. Many customers are unaware of the potential for digital profiling of their returns. Others may be concerned that legitimate returns might trigger punitive action.
Ultimately, the retail sector might be better off reframing returns across the board, making them a privilege of valued customers rather than a universal consumer right.
Evolving returns policy will likely balance the ability to track customers' returns digitally with the need to reassure loyal customers of their value.